Could Your Service Business Benefit From A CRM?
Without the service industry, commercial and residential consumers will come to a virtual standstill. The sector is undeniably vast, covering anything from standard installation, maintenance, and repair industries like plumbing, heating, ventilation, and air conditioning (HVAC) to professional and information-technology-related activities. 
Speaking of IT-related services, the enterprise software market is seen to grow steadily as most businesses turn to automation for more efficient operations. Of these expenditures, customer relationship management (CRM) spending is seen to reach a compounded annual growth rate (CAGR) of 12.5% from 2022 to 2029, reaching
USD$ 145.79 billion by 2029
.  
Marketing and sales teams were the first to discover the value of CRM, but the service industry has found added benefits in using it as well. Learn more about CRM and how you can leverage this tool to grow your service business.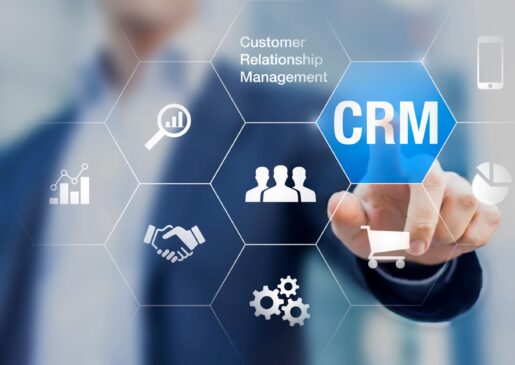 What is CRM software?
Customer relationship management (CRM) covers technologies, tools, and strategies that enable companies to monitor, organize, and manage client interactions. CRM software often collects and stores customer data, whether existing or potential, including their interactions with your company, their preferences, and their behavior. 
Apart from understanding their clients better, service companies can help enterprises with contact management and customer service. It can also help streamline their operations and increase revenue opportunities when used well. For instance, the CRM will notify the staff of customers' interests, leading them through the sales funnel. Check out
Jobber's plumber CRM software
to understand how this essential business tool works. 
Below are the primary benefits of CRM to your contracting company. 
1) Improved customer service and retention
The service business industry is one of the most competitive sectors out there. Hence, providing excellent customer service is crucial, allowing contractors to stay ahead of the curve. Knowing what customers expect and how to meet these requirements consistently is key to winning more clients and keeping current ones. 
With access to client history, companies learn relevant information about their customers, including past interactions, invoices, service requests, and other transactions; team members can provide personalized service to every customer. This is crucial, as 73% of consumers consider customer experience a
significant factor in purchasing
decisions, based on a global survey of 15,000 individuals. 
With customer service automation, behavior tracking, service ticketing, and sentiment analysis, your business can address client concerns immediately, creating a positive experience. And as the abovementioned survey has shown, a happy customer is more likely to engage in repeated transactions.  
2) Flawless office and field information access and sharing 
Contractors often send their teams to the field to perform various services. In such instances, having a mobile phone isn't enough. Technicians and other professionals must share and update customer and business data for real-time collaboration and communication. 
As CRMs can be installed on your staff's work phones, they will have access to information at their fingertips. Job monitoring and changes will be visible to those with access in real-time. Additionally, this software tool lets business executives and sales agents access, download, upload, and update client information even on the go. So, everyone is in the loop about the client and how to deliver customized services or messages.     
3) Boosting marketing and sales campaigns 
Most businesses struggle with generating qualified leads, especially in the service sector. Companies can tap several
marketing strategies
, like online promotions, live events, paid ads, cold-calling, and emailing, among others. 
CRM streamlines marketing efforts when integrated with other marketing software because it can collect higher-quality leads. Firms can use CRM to identify at which stage a lead or prospect is on the marketing or sales pipeline. Additionally, this software can create more effective drip marketing campaigns—a highly-targeted activity that aims to generate leads, strengthen customer relationships, and boost engagement. 
That said, your team won't waste resources chasing after questionable leads and will focus on ones that count, leading to higher conversion rates and revenue opportunities.  
4) Increasing work efficiencies 
Small service businesses, especially fledgling companies, often operate with a skeletal workforce. As such, staff members often find themselves doing multiple jobs, which often leads to inefficiencies. According to a study,
business inefficiencies
could cost companies up to 30% of their annual revenues.  
CRM automates tasks like sending personalized marketing messages to leads and prospects, allowing for a more effective campaign and freeing up staff tasks. With these benefits, your team can focus on tasks requiring human intervention, like negotiating with suppliers or accommodating walk-in clients. 
Business automation software like CRM not only cuts work times. It also ensures correct workflows are followed and is less prone to errors, assuring that your work is done the first time accurately. 
5) Enabling performance analysis and enhancements 
Gathering customer data is only a portion of what CRM can do. It also has inherent
business intelligence tools
that organize the data, analyze information, and compare it with your pre-set performance indicators. In doing so, the CRM can contextualize data with key performance metrics, enabling you to evaluate your campaigns and perform the necessary tweaks to make them more effective. 
You can also assess your company's performance with service history records for every customer. Looking at response and resolution times provides insights into your service delivery performance, which matters because a positive client experience relies on the speed and efficiency of your field technicians and office staff. 
Concluding thoughts 
The services sector is a highly competitive industry, and thriving means exceeding customers' expectations, improving operational efficiencies, boosting marketing campaigns, and always seeking to improve your processes.  
CRM helps you achieve these objectives by automating tasks and using client data more intelligently. This essential business tool can also analyze your performance and provide actionable recommendations, allowing you to improve your operations as you scale.