At BrilliantRead Media, we always strive to bring meaningful and powerful stories from India and around the world to empower and motivate our growing community. As part of this endeavour, we invited Ruchi Suneja and Mansi Panjwani for an exclusive interview with us. They are the Founders and Partners of Ikon Consulting, Corporate Trainers, Image Consultants, Change Enablers and Certified POSH Trainers, who believe in creating safe and POSH Act 2013 compliant workspaces for organizations:
~ By sensitizing employees on POSH, Gender Diversity, and Inclusion
~ Policy implementation
~ Forming the committee
~ Empanelment as External Member of IC
~ Add value by supporting case investigations and other services as a POSH consultant.
Excerpts from our exclusive interview with Ruchi and Mansi

:
We are aware of your contribution to the ecosystem, talk us through your background and your journey, please;
Ruchi (Founder and Lead Consultant)

– I am a computer graduate and software engineer with over 10 years of experience in the IT sector. In the year 2013, I kick-started a new career and shifted my domain to Training and Development.
I am an Image & Personal Branding coach and Soft Skills advocate trained from the Image Consulting Business Institute & SQA, Scotland and the Train the trainer program accredited by NABET and now also a POSH Certified trainer
My strength is in one on one corporate coaching, training, relationship & rapport building and clarifying the needs of clients to ensure the training maximizes their return on investment.
Have taken training assignments across sectors like IT, Manufacturing, Real estate, Finance, Banking, Consulting Firms, restaurants, Sports academies, and Professional Educational Institutions covering a diverse group of people ranging from teenagers, homemakers, students, corporate professionals and entrepreneurs.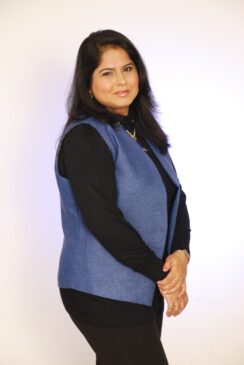 Mansi (Partner and Lead Consultant)

– I have more than 10 years of experience working within diverse organizations, have played the role of People Manager in the corporate industry and now as an advocate for educating individuals and professionals on how to best present themselves in the professional and their personal lives.
I have a master's degree in computers and the Train the trainer program certificate accredited by NABET. I'm a certified Soft Skills Trainer from Image Consulting Business Institute, an Image Consultant and now also a POSH Certified trainer
Mansi also facilitates workshops on Image Power, Corporate Grooming & Etiquette, Personal Styling, Wardrobe Consulting, Communications & Interpersonal Skills for students, teachers, working professionals and Homemakers.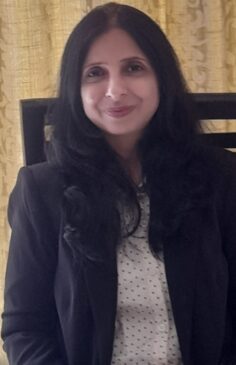 Please share with us about 'Ikon Consulting' achievements so far? 
Working with more than 10,000 business professionals, effectively improving their management, leadership, communication & people skills to achieve higher impact results.
We are Change enablers. Our biggest achievement is every time we are able to bring clients satisfaction by meeting their expectations and helping them achieve their goals. 
We have been featured, interviewed and written write-ups for leading Indian dailies and magazines like Times of India, Pune Mirror, DNA, Sakal Times, Citadel & Woman at Work. And almost, 10 Articles were published under the "Brand You" category for the woman at work magazine.
Could you please share with us a little bit about your 'Ikon Consulting' and the problems you guys are solving? 
Ikon Consulting is a professional learning, development and consulting firm believing in "Shaping You and Building You".
We believe in delivering value and quality to our clients as we are passionately professional and professionally passionate about what we do and how we do it!
We offer a variety of training programs covering a broad range of corporate, industrial and educational sectors.
The concerns we help to resolve are:
> Communication errors which contribute to 70% of errors in any corporate or business
> People's productivity, efficiency and output
> Conflicts while working in teams or interacting with people
> Leadership behaviour and challenges
> Retention and Engagement of people/employee
> Employee morale
What kind of key workshops/programs have you conducted so far?
So far we have conducted different kinds of workshops/programs, such as:
– A regular 1-day POSH sensitisation training for employees of Japanese MNC. 4 batches taken so far.
– 2 days wide course on communication skills focussing on barriers & how to be candour while interacting with people for Sports coaches of a shooting club. 
– An extensive 8 days program with the Sales team of Manufacturing Giant on Employee branding, Selling, Negotiation and Communication skills.
– 3 days program with Business Analysts of IT firm on how to respond to challenging/negative situations during face-to-face, email or phone conversations along with relationship building
– 3 days program on How to build rapport over phone and email to increase the sales conversion for the counsellor of professional courses institute
How do you manage to keep going despite the challenges? What drives the team?
When the COVID-19 pandemic hit, it came with uncertainty and anxiety about what was going to happen next – and we found ourselves wondering what was waiting for us in the future of business and productivity. Having mutual respect, common and aligned goals, open communication, and patience helps to stay connected and bonded within the team.
Boon in disguise -the workplace interaction where we were always wanting to contribute became the most essential post Covid.
While it's still challenging, there's no denying that power skills are the main focal point in leadership trends and our business is going to thrive as the work environment is becoming more people and emotion-driven.
Please share with us about your expansion plans? 
A year ago, we expanded to Delhi to cater to the Delhi, NCR region.
Furthermore, during the pandemic, extensive usage of video meeting software like Zoom and Google meet helped us start virtual/online training sessions and geographical boundaries are no longer a barrier.
So, boom in the online training sessions helped us cater to clients from various countries and cities.

In your opinion, what is more necessary: an idea or a good team for a successful startup?
Both. Ideas are the start however, the team helps in planning, execution and implementation. There has to be a team effort with constant innovative ideas and a solution-oriented approach.
Along with this, deep knowledge of the market with vision, common goals and the data that makes a case for your business plays a key role.
What advice would you give students and young professionals who want to have a successful career?
People Skills play an important role in opening doors and are crucial for an individual's career success.
We truly believe that work ethics, communication skills, emotional intelligence, attitude, management and other personal attributes are the soft skills that truly make a leader.
 

Follow Ikon Consulting At: 
---
BrilliantRead is committed to bringing stories from the startup ecosystem, stories that reshape our perspective, add value to our community and be a constant source of motivation not just for our community but also for the whole ecosystem of entrepreneurs and aspiring individuals.
Note: If you have a similar story to share with our audience and would like to be featured on our online magazine, then please write to us at [email protected], we will review your story and extend an invitation to feature if it is worth publishing.