As part of our ongoing quest to get you meaningful and powerful stories from India and around the world, we invited yet another passionate entrepreneur Keshav Kaushal for an exclusive interview with BrilliantRead Media. He is the Co-founder of FruitCart Co which aims at delivering best quality Fruits and Vegetables. Let's learn more about his inspiring journey and his advice for our growing community!
Excerpts from our exclusive interview with Keshav

:
We are aware of your contribution to the ecosystem; talk us through your background and your journey as an entrepreneur?
Belonging to a business background motivated me and pushed me to become an Entrepreneur. Since I had a newborn's mind, I watched my father and uncles involved in our family business and working all day and year.
If not inherited, I definitely have inculcated many of their working habits and professional mannerisms. Talking about my education, I pursued a master's degree in Entrepreneurship from Trinity College Dublin.
I have been working in the education sector for quite a few years; starting in a new industry was challenging, but with my co-founders' help, expertise and our determination to add value to society, we founded "Fruitcart Co"."
What is the story behind the foundation of Fruitcart Co.?
While I was in home isolation after being diagnosed with Covid-19, I realised the importance of knowing the nutritional value of the fruits and vegetables we consume every day, the positive impact this knowledge could do, and realising the low quality and variety of goods exposed to us.
Later, my co-founder, Akash, came up with similar interests.
With him and his family being in the agriculture industry for decades, we had an urge to improve the quality and help society through their nutritional upliftment and work to help the community in food waste management.
Together we framed the idea of an online platform with an efficient delivery system and founded Fruitcart Co."
'FruitCart Co.' is such a unique name; talk us through more about it, please. Our audience would also love to know what kind of problem you are solving with the help of your start-up?
We created FruitCart Co to provide consumers with the best and freshest fruits and vegetables directly at their front door.
We were tired of seeing consumers overpay for substandard fruits and vegetables that didn't taste great or have the appropriate shelf life."
"Health in a box", just like our tagline, we are focused on delivering health and happiness to our customers.
What product and services does FruitCart Co. offer?
We are collecting the freshest produce directly from farms to raise the highest-quality ingredients by creating a distribution system that delivers different ranges of exotic, organic and daily fruits and vegetables at a better value and by investing in the things that matter most—our environment and our communities.
We are also providing unique meal boxes, a range of gift boxes made of exotic and organic fruits and our awaited subscription model is yet to launch in the coming month.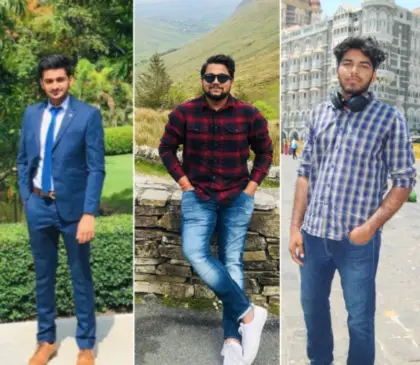 What makes Fruitcart Co. different from other competitors?
Like any other E-commerce platform, we are here to provide services, but with our unique meal boxes and subscription-based purchases, we are also focused on working on food waste in India.
Other than that, we have collaborated with schools in Delhi and are starting a free education for a girl child on every 500 subscriptions. We are aware that this will be a decades-long effort, but with each Fruitcart Co customer, together we can build a better food system and a healthy India.
In your opinion – what is more necessary: An idea or a good team for a successful start-up?
"Great teams develop great ideas, whereas great ideas can't be executed without a great team."
Most accelerator programs bet on team dynamics rather than actual ideas. Yes, teams have to pitch a project to raise funds. Still, an idea is just an idea, and execution will depend on the complementarity of the team skills set: internal communication, pitching, technical experience, industry expertise and so on.
I am lucky to have two strong-minded Co-founders with me; one is working with Google as a software developer. Another has roots in the family business and expertise in the agriculture business. And another added advantage is I know them since my childhood.
You are always positive and motivated; what keeps you going?
I am not. Nobody is positive and motivated all the time. Firstly, when my motivation falters, I don't beat myself up about it and accept where I am and align my focus to the positive outcome I want.
"Happiness can be found, even in the darkest of times, if one only remembers to turn on the light." by Albus Dumbledore from Harry Potter has been a constant source of inspiration to me.
What are the three most important lessons you have learned building your start-up and what to share with our aspiring entrepreneur?
First, no matter how well you articulate it, it will mess up at some point, and you have to be patient. Secondly, The sooner, the better. You will never be 100% ready, so plan and act on it; procrastination will never stop. Finally, you need to have a work-life balance; straining yourself too much will not lead to anything.
---
BrilliantRead is committed to bringing stories from the startup ecosystem, stories that reshape our perspective, add value to our community and be a constant source of motivation not just for our community but also for the whole ecosystem of entrepreneurs and aspiring individuals.
Note: If you have a similar story to share with our audience and would like to be featured on our online magazine, then please write to us at [email protected], we will review your story and extend an invitation to feature if it is worth publishing.