Meet 19-year old Sankarsh Chanda who, by understanding an individual's needs and temperament, offers a consultancy over an investment option. 
He does this through psychometric analysis. 
This 19-year-old is already managing Rs 25 cr in assets as of last month.
Excerpts from our interview with Sankarsh:
What gets you out of bed in the morning i.e. what's your source of motivation?
The idea of waking up every day to look at the markets do new things & tackle challenges are what simply drives me to do it. Every transaction our customers make, there is a sense of satisfaction and joy that comes with it, motivating me to wake up early the next day too!
Why should people choose your product/services?
Investments deal with money and risks. There will be few who do not want to invest due to high risk. We can assure about high protection to their interests and consider their personal financial goals as ours. We believe in relationships built on trust more than considering this as a business.
Risk is one of the most important elements to be considered. We conduct EFG analysis through which we will get an idea of the risk appetite the customer is ready to take depending on which we pass on the suggestions.
What's your competitive advantage and why can't it be copied?
Company USP
Industry-leading process – combining robot advisory with traditional research
Diverse clientele – Have everybody from retail rural clients investing INR 100 p.m. to HNI individuals and institutions investing through savart-invest concept regularly.
Education > Selling – The company favours educating & empowering clients over forced, mis-selling of investment products.
Diversified portfolio – Bonds, Mutual Funds, stocks, gold & soon adding other products to the portfolio.
What challenges/obstacles did you face in your journey so far?
Challenges or problems we faced were Building trust with clients especially given that we are a new market entrant and Working with multiple partners and regulators to get them on board.
The positive output is, today the company is registered as a corporate investment advisor with SEBI (Securities & Exchange Board of India), as a distributor with AMFI & as a platform partner with Bombay Stock Exchange
Tell our audience more about your failures? How should one bounce back?
I like to micro-manage everything. While this is a foolish thing to do, I love to do things perfectly. Over time, I have learnt to get along with this imperfection but make it a point to note and keep learning.
What is the expansion plan? When will you break even? How much will you need in investments?
We are definitely looking forward to expanding our services. We have raised funds once in the past and are raising currently too.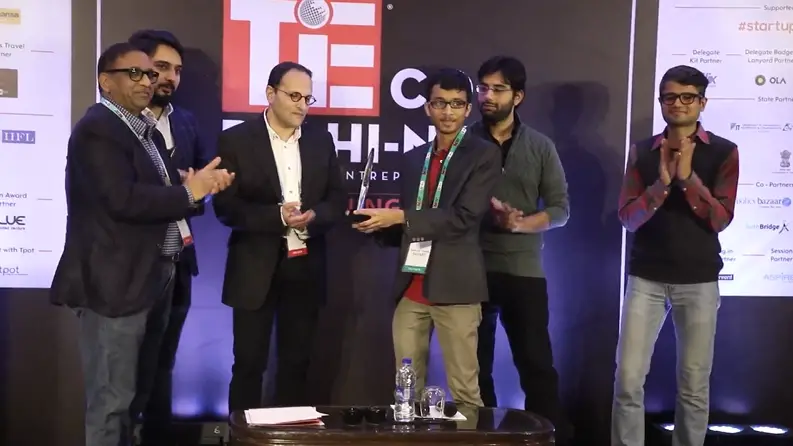 What comes first for you – money or emotions?
Money is of a byproduct of doing what we love to do. Money is very important to achieve certain milestones, but it is definitely not my prime motivation, as I, in fact, consider entrepreneurship one of the most difficult ways to make money.
Why did you choose entrepreneurship over a job at such a young age?
It wasn't a choice; it came naturally aligned with my thoughts and aspirations. It was never my idea to set up a 'business', I simply wanted to invest and just wanted to do more of it. Savart is simply a byproduct of this.
How do you handle the pressure and manage stress?
I accept there is a lot of stress with so many things to do, however, most times I am at the top of my works and love working. So, it doesn't hurt as much.
What advice would you give to someone starting out?
Have a clear Vision which will automatically lead you through the way to achieve the mission. It is important to have faith in what we are doing. There will be times when we question everything that we are taking a shot at, yet the response to it should dependably be the equivalent – to continue moving! Business enterprise for some may be an in all respects desolate experience yet exciting and groundbreaking.
Website URL : https://savart.in/
Android App : https://play.google.com/store/apps/details?id=com.savart
(If you have a similar story to share with our audience and would like to be featured on our online magazine, then please write to us at [email protected] and our team will get in touch with you. Please do share your contact details in that email)