We've all know the pain of a breakup. Somehow we have been through the  heartache at some point in our lives. We just don't find the right words to convey our emotions and feelings with the world. Sometimes we end up loving the wrong person whose attitude is always uncaring. People often lose motivation and feel sad and depressed post a painful breakup. 
Read these thoughtfully compiled motivational Break-up Quotes to help you heal and move on in life.
Break Up Quotes to Help you Move On in Life
"There is no shame in the beginning again, for you get a chance to build bigger and better than before. "
One day they'll realize they lost a diamond while playing with worthless stones." – Turcois Ominek
"Never love anybody that treats you like you're ordinary." – Oscar Wilde
If someone can walk away from you, let them walk."
"Sometimes good things fall apart so better things can fall together."  – Marilyn Monroe
"Don't let someone who isn't worth your love make you forget how much you are worth."
"Life always waits for some crisis to occur before revealing itself at its most brilliant." – Paulo Coelho
"Don't cling to a mistake just because you spent a long time making it."
"Recovery is hard, regret is harder." ―  Brittany Burgunder 
"It's better to be single with a standard than losing yourself for approval."
"Fall seven times and get up eight." ― Japanese proverb 
"When someone leaves, it's because someone else is about to arrive." – Paulo Coelho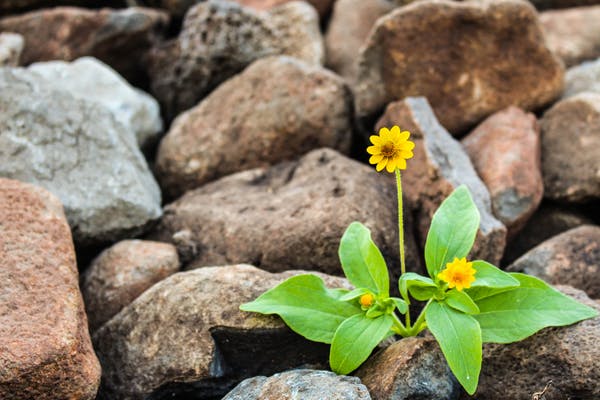 "Nothing in the universe can stop you from letting go and starting over." – Guy Finley
"Serenity is what we get when we quit hoping for a better past."
"It is in your moments of decision that your destiny is shaped." – Anthony Robbins
"Get up, dress up, show up, and never give up." – Genevieve Rhode
"The comeback is always stronger than the setback." – Breakup quotes
"Being in a relationship has the tendency to deceive one into believing that there is someone without whom one cannot live."― Mokokoma Mokhonoana
 "Live less out of habit and more out of intent." – Attitude Breakup Quotes
"I wanted to say "don't leave me," but I'm so tired of begging people to stay."― R. YS Perez
"That you were able to walk away, gives me my answer as plain as day."― Alfa H
"I don't know where I'm going, but I'm on my way." – Carl Sagan
You loved him enough to let him leave… Now you need to love yourself enough to let him go."― Ranata Suzuki
"You are strong enough to conquer the world
"
"Yesterday is not ours to recover, but tomorrow is ours to win or lose." – Lyndon B. Johnson
Attitude Break Up Quotes 
"A single heartbreak teaches you more than what a lifetime of schooling can."― Vineet Raj Kapoor
"Love lasts about seven years. That's how long it takes for the cells of the body to totally replace themselves." – Francoise Sagan
"You are braver than you believe and stronger than you seem, and smarter than you think." ― A.A Milne
"Sometimes a woman will look back on what she had, not because she wants to go there but to motivate her to do better."― Reuben " Mulah Truth " Holmes II
"You know, a heart can be broken, but it keeps on beating, just the same."― Fannie Flagg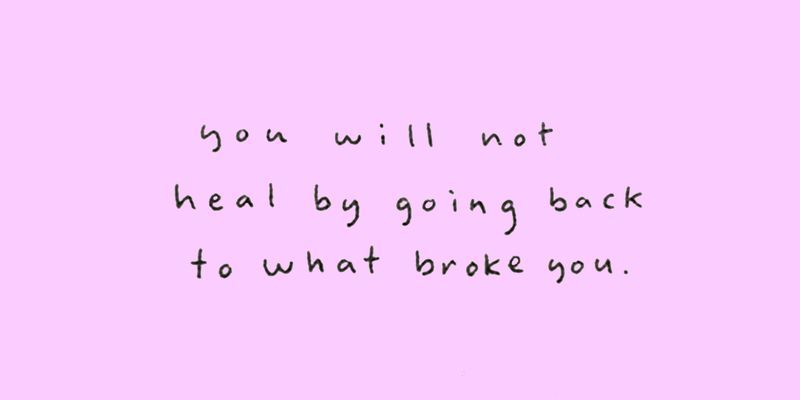 "You have to get up every morning and tell yourself, " I CAN DO THIS and I will do it".
"It does not matter how
slowly
you go as long as you do not stop." ― Confucius
"This is a good sign, having a broken heart. It means we have tried for something."— Elizabeth Gilbert
"Never regret. If it's good, it's wonderful. If it's bad, it's experience." – Victoria Holt
"Turn your wounds into wisdom." — Oprah
Attitude Break Up Quotes 
"Eventually all the pieces fall into place… Until then, laugh at the confusion, live for the moment, and know that everything happens for a reason." —Carrie Bradshaw, Sex and the City
"The hottest love has the coldest end." – Socrates
"You've got to make a conscious choice every day to shed the old – whatever "the old" means for you."– Sarah Ban Breathnach
"Sometimes the hardest part isn't letting go but rather learning to start over."– Nicole Sobon
"Love yourself first, and everything else falls into line." —Lucille Ball
"Recovery ain't for sissies. Don't be one"
"
Just
because no one else can heal or do your inner work for you, doesn't mean you can, should, or need to do it alone." ― Lisa Olivera
"All discarded lovers should be given a second chance, but with somebody else." – Mae West
"Real love moves freely in both directions. Don't waste your time on anything else." —Cheryl Strayed
"Kiss away the past as you head towards the future."― Imania Margria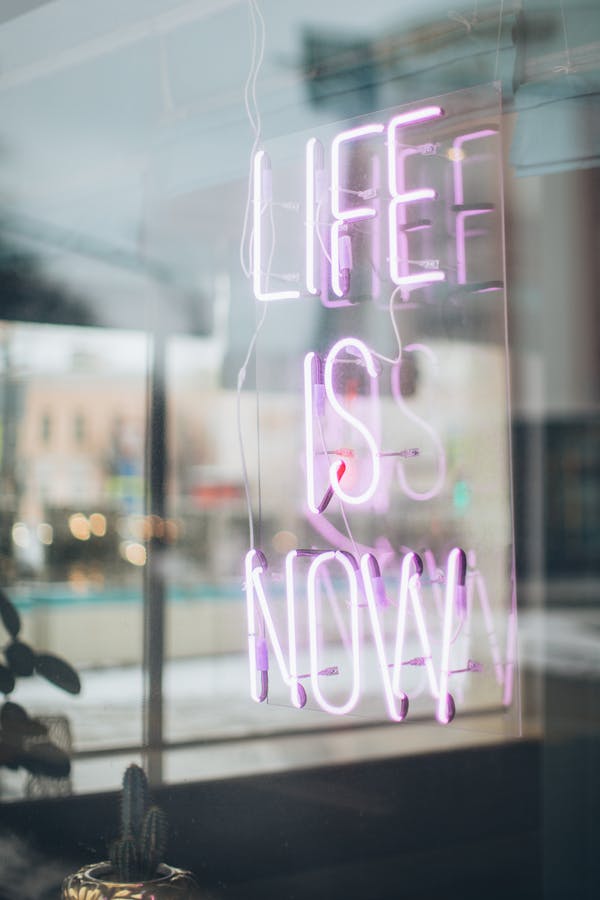 Most importantly, you must always have faith in yourself." —Elle Woods, Legally Blonde
"Never regret yesterday. Life is in you today, and you make your tomorrow." – L. Ron Hubbard
Friendship Break Up Quotes 
"Sooner or later we've all got to let go of our past."– Dan Brown
"Winners… are not those who never fail but those who never quit!"
"Never give up on something you
really
want. It is difficult to wait but more difficult to regret."- Healing Quotes
"When you feel like quitting, think about why you started".
"
Grow
through what you go through." – Break Up Quotes
"Obstacles are the cost of greatness." ― Robert Sharma
"The difference between the impossible and possible lies in a man's determination."
"Scars are not injuries, Tanner Sack. A scar is a healing. After injury, a scar is what makes you whole."
"The comeback is always stronger than the setback"
"
In order to
love who you are, you cannot hate the experiences that shaped you."― Andren Dykstra
"Reject your sense of injury and the injury itself disappears."
"Mountains know the secrets we need to learn. That it might take time, it might be hard, but if you
just
hold on long enough, you will find the strength to rise up."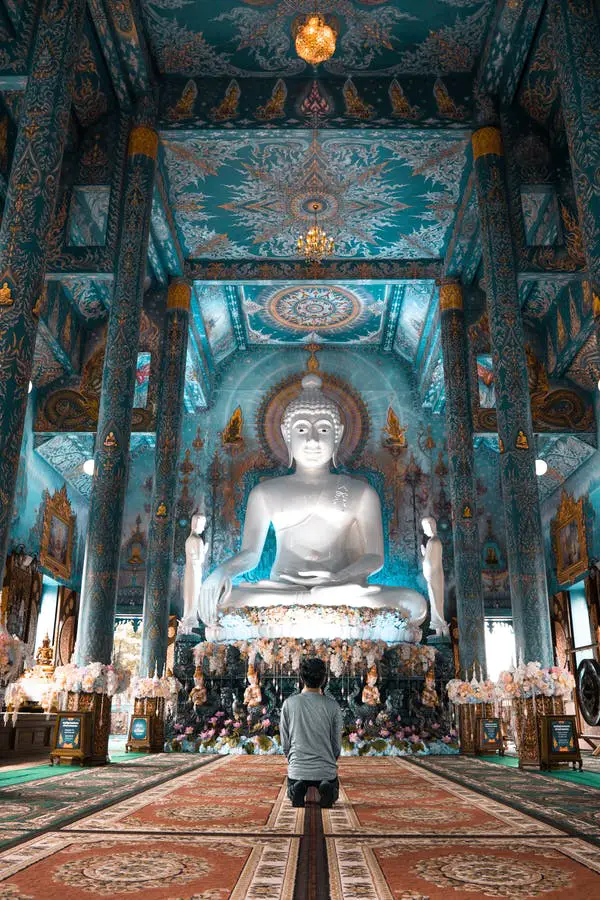 "Injury makes the comeback sweeter." 
Healing Quotes
"I don't care if you need to stay up crying all night long. I will stay with you. If you need the medication again, go ahead and take it—I will love you through that, as well. If you don't need the medication, I will love you, too. There's nothing you can ever do to lose my love. I will protect you until you die, and after your death, I will still protect you. I am stronger than Depression, and I am braver than Loneliness and nothing will ever exhaust me." ― Elizabeth Gilbert
"I'm here. I love you." – Recovery from break up Quotes
Moving on from Break Up Quotes 
"Healing doesn't usually spring up

instantaneously

, instead it manifests itself in small yet delightful doses of "normal
."
"The place of true healing is a fierce place. It's a giant place. It's a place of monstrous beauty and endless dark and glimmering light. And you have to work
really
,
really
,
really
hard to get there, but you can do it." ― Cheryl Strayed
"The best doctors in the world are Doctor Diet, Doctor Quiet, and Doctor Merryman." ― Jonathan Swift
"Healing doesn't mean the damage never existed. It means the damage no longer controls our lives."
"You will begin to heal when you let go of past hurts, forgive those who have wronged you, and learn to forgive your mistakes
."
"Healing is an art. It takes time, practice and some love."
"I'm healing, and every day, I get a little bit closer to loving who I am. ― Faraway
Just
keep doing the best you can."
"The natural healing force within each one of us is the greatest force in getting well."
"Healing yourself
is connected
with healing others."
Motivational Breakup Quotes and Moving On in Life
"Life is like riding a bicycle. To keep your balance you must keep moving." – Albert Einstein
"The person who doesn't value you is blocking you from the one who will. Let them go." —Robert Tew
"The heart will break, but broken live on." — Lord Byron
"The most liberating moment, is the moment you finally let go." ― Ava Harrison
 "Scar tissue is stronger than regular tissue. Realize the strength, move on." — Henry Rollins
"I can't write another breakup record. That would be a real cliche." — Adele
"I don't think breakups are ever easy for anybody. If they are, they aren't much of a breakup." – Chris Young
"A breakup is a loss to both parties; not only to he or she who is told that it's over."― Mokokoma Mokhonoana
"If it doesn't agree with your spirit let it go."― Germany Kent
"If you love someone, set them free. If they come back they're yours; if they don't they never were." – Richard Bach
"It's hard asking someone with a broken heart to fall in love again." — Eric Kripke
"Blessed are the hearts that can bend; they shall never be broken." — Albert Camus
"You fell in love with a storm. Did you really think you would get out unscathed?"― Nikita Gill
"Like some wines our love could neither mature nor travel."― Graham Greene
If you can quit for a day, you can quit for a lifetime. ― Benjamin Alire Saenz
Pain makes you stronger, fear makes you braver, heartbreak makes you wiser." — Drake
"If you want to call it quits, just tell me. Man up and say it to my face. Don't just skulk around."― J.M. Richards
"All the broken hearts in the world still beat." ― Ingrid Michaelson
"Where does one run to escape from feelings?" ― B.J. Neblett
"Don't leave anything for anyone who is eventually going to leave you."― Omer Dar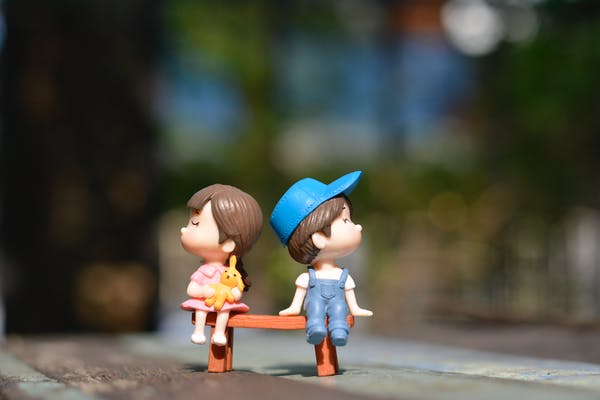 "I miss your smile… but I miss mine more."― Laurel House
"Once you start to get better, you will realize how sick you
really
were." – Breakup Quotes and Sayings
"Letting go has never been easy, but holding on can be as difficult. Yet strength is measured not by holding on, but by letting go." – Len Santos
166. How do you know when it's over? Maybe when you feel more in love with your memories than with the person standing in front of you. – Gunnar Ardelius
"Sometimes it takes a heartbreak to shake us awake and help us see we are worth so much more than we're settling for." – Mandy Hale
"Blaming the ex for the breakup is like blaming the clothes for not fitting you."― Khang Kijarro Nguyen
"You can't break up what was never together. But my heart didn't get that memo."― Rachel Harris
"And sometimes, against all odds, against all logic, we still hope." Quotes about
Recovery
One of the hardest things was learning that I was worth recovery. ― Demi Lovato
It does not matter how
slowly
you go as long as you do not stop. ― Confucius
"It always seems impossible until it's done." ― Nelson Mandela 
Don't let the past steal your present. ― Terri Guillemets 
Funny yet positive Breakup Quotes That Will Cheer You Up
I heard the internet is now an official mental disorder, and you can go to rehab for it. I am only going if there is Wi-Fi.
Ever
accidentally
throw something away, then later realized you need it? I almost did that with my life.
Progress is a man's ability to complicate simplicity. ― Thor Heyerdahl
"Hearts live by being wounded." – Oscar Wilde
"Wishing you a speedy recovery from your imaginary illness."- Breakup Quotes
"The world breaks everyone, and afterward, some are strong at the broken places." — Ernest Hemingway
"Alone also means available for someone outstanding." – Greg Behrendt
 "Don't cry because it's over, smile because it happened." – Dr. Seuss
"When I hear somebody sigh, "life is hard," I am always tempted to ask, "compared to what". ― Sydney Harris
"I've always believed that if you don't stay moving, they will throw dirt on you." – Paul Anka
"Either give me your hand, or end it now, and put us both out of our misery" ― Judith McNaught
"And that's when I know it's over. As soon as you start thinking about the beginning, it's the end." ― Junot Díaz
"I used to know you the best and now I don't even remember your name." – Mya Waechtler
"I cannot compromise my respect for your love. You can keep your love, I will keep my respect." ― Amit Kalantri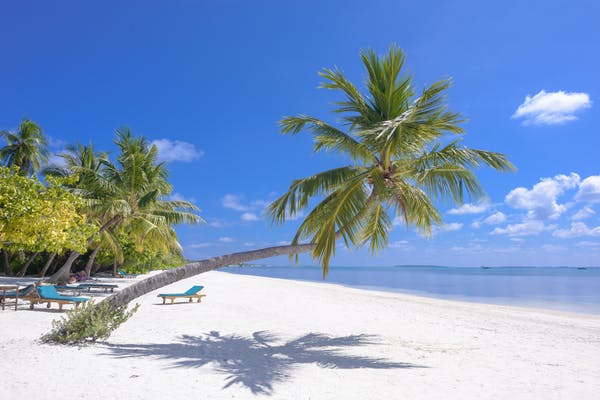 "Hope you are on the mend, See you Soon Warrior" – Healing from breakup Quotes
Having the flu should give you plenty of time to flesh out your conspiracy theories about flu shots." – Breakup Quotes
"Healing yourself is connected with healing others." – Yoko Ono
"The easiest way to teach someone how to treat you is to refuse to give them more opportunities to hurt you. Walk away…" — R.H. Sin
This too
shall
pass (like a kidney stone).  Breakup Quotes
"Sometimes good things fall apart so better things can come together."
"Pain is inevitable. Suffering is optional." – M. Kathleen Casey
208. "Don't worry. Just when you think your life is over, a new storyline falls from the sky and lands right in your lap."― Rebekah Crane
"Don't cry when the sun is gone because the tears won't let you see the stars." – Violeta Parra
"The secret of change is to focus all of your energy, not on fighting the old, but on building the new." — Socrates
"Patience is key for getting over a breakup. That and trailing off your interaction after the breakup."— Drake
"To let go is to release the images and emotions, the grudges and fears, the clingings and disappointments of the past that bind our spirit."– Jack Kornfield
"Sadly enough, the most painful goodbyes are the ones that are left unsaid and never explained." – Jonathan Harnisch
"Every day is a new day, and you'll never be able to find happiness if you don't move on." – Carrie Underwood
"To love and win is the best thing. To love and lose is the next best." – William Makepeace Thackeray
"I think it's important to realize you can miss something, but not want it back." – Paulo Coelho
"Whatever happens, happens. Accept things and move on." – Corey Johnson
"Don't wait. If it's not right, move on." – Andy Lau
"Life moves on and so should we"– Spencer Johnson
"Cheating and lying aren't struggles. They're reasons to break up." – Patti Callahan Henry
"In order to truly value loyalty, you must first endure the affliction of betrayal."― Thomas Merritt
"When you break up with someone, and I'm not talking casual breakups here, it's hard to take the sudden absence of such an important person in your life." – Lish McBride
"You can only move on if you accept that it's gone." — The Goddess Rebellion
"The most authentic thing about us is our capacity to create, to overcome, to endure, to transform, to love, and to be greater than our suffering." — Ben Okri
"We have to be whole people to find whole love" — Cheryl Strayed
"The way they leave tells you everything." — Rupi Kaur (Breakup quotes)
"I'm going to smile and make you think I'm happy, I'm going to laugh, so you don't see me cry, I'm going to let you go in style, and even if it kills me – I'm going to smile." — Lone Star
"You can love them, forgive them, want good things for them … but still move on without them." — Mandy Hale
"No one is worth wasting a gorgeous weekend over."― Susane Colasanti
"When trees burn, they leave the smell of heartbreak in the air." – Jodi Thomas
"I mean, at the end of the day, what the hell does it matter who I end up with if it can't be you?" – Tabitha Suzuma
"If you lost it, it's because you're meant to find something better. Trust, let go, and make room for what's coming." – Mandy Hale
"I always knew looking back on the tears would make me laugh, but I never knew looking back on the laughs would make me cry." – Dr. Seuss
Deep Quotes about breakup and how it hurts to move on
"It's sad but sometimes moving on with the rest of your life starts with goodbye." – Carrie Underwood
"Sometimes you have to take a step back to move forward." – Erika Taylor
"Sometimes in order to move the mind forward we must shift its gears out of reverse."― Curtis Tyrone Jones
"No matter how bad your heart is broken, the world doesn't stop for your grief." – Faraaz Kazi
"Just because someone has been in your life for many years, doesn't mean there shouldn't be a point at which you finally decide to let go." – Wilfred James Dolor
"I think when you go through a breakup, the first initial thing you do is put on music." — Perrie Edwards
"I can speak for everybody in saying we've all been through a breakup to where you didn't want it to be over." — Morgan Wallen
"Sometimes we can only find our true direction when we let the wind of change carry us."― Mimi Novic
"I realized that there was no point or sense in chasing after happiness that had perished."― Mikhail Lermontov
"Stab the body and it heals, but injure the heart and the wound lasts a lifetime." – Mineko Iwasaki
 "I pray that former rejection and deep hurts will not color what I see and hear now." – Sue Augustine
"Every day has a past. Every day has a tomorrow."― Amy Meyerson
"The course of true love did never run smooth." — William Shakespeare, "A Midsummer Night's Dream"
"I didn't lose you. You lost me. You'll search for me inside of everyone you're with and I won't be found." — R.H. Sin
"Breakups can be sad, but sometimes tears are the price we pay for a freedom we need." ― Steve Maraboli
"Life is short. You have to be able to laugh at our pain or we never move on." – Jeff Ross
"Love is unconditional. Relationships are not." – Grant Gudmunson
"If you really want closure… at some point, you have to shut the door." — Jacki Wells Wunderlin
168. "It was a mistake, you said. But the cruel thing was, it felt like the mistake was mine, for trusting you." – David Levithan
"A bridge can still be built, while the bitter waters are flowing beneath." – Anthony Liccione
"The hardest thing is not talking to someone you used to talk to every day." — SumNan
"The heart was made to be broken." — Oscar Wilde
"The hardest thing I'll ever do is walk away still loving you." — Tracy Lawrence
"Even on my weakest days I get a little bit stronger." – Sara Evans
"I thought I lost something this summer, but I just realized, I never needed it." ― Nicole Christie
"Don't cry for someone who would love smiling when your tears are flowing."
― Michael Bassey Johnson
Hope these breakup quotes are relatable with you and would help you seek new horizons. Get moving! Experience love and live your life to the fullest.
Breakups are like a storm which passes sooner or later. You need to lift yourself up after every fall. Share these motivational quotes about breakup and moving on with your friends and loved one who are still seeking closure and are unable to move on in life. You can share these on Instagram, WhatsApp, Facebook and other social media channels to spread positivity.