Known for being in the trend in the lowest prices that you can imagine and several human rights violations and affecting the environment majorly, we all have heard about the term "Fast Fashion". Fast Fashion is more than a lifestyle of clothes and good looks. Although 98% of the population lives and breathes in Fast Fashion either as a consumer, producer, or labour, we still believe that Fast Fashion can be replaced with less harmful, sustainable fashion. With the rapid waves of awareness about the effects of this horrendous fashion culture globally, many organisations and individuals have spent their valuable time in innovation in a biodegradable, sustainable fashion.
Fast Fashion: A poison to the environment!
~ According to a UNEP report of 2016, the fast fashion industry has contributed around 10% of total global carbon emissions.
~ In 2018, the UN reported in one of the Environmental Summit about Global Warming, stating how the Fast Fashion industry creates around 98 million tons of wastewater. Also, only 3% of the whole was reported to be discharged after filtration.
~ Do you know around 91% of the whole fast fashion clothing's produces are thrown away globally after wear of a month or two?
This is because people need to stay on the ever-changing trends. And also, the clothes are never made of quality. But these clothes are mostly made of polyester and nylons, which are Petrochemical-based Textile. And these fabrics take up more than 300 years to decompose.
~ Due to this, we have clogged landfills, water-bodies and canal affecting the freshwater sources.
So many problems, but what's the solution?
And here comes Biodegradable Sustainable fashion to our rescue! (Heavy sigh of relief!)
This is all an amalgamation of biology, technology and fashion to achieve a sustainable lifestyle. Somehow, many organisations believe that it is essential for the industry to find a middle ground that works purely on ethical fashions, morals and should be eco-friendly in all-purpose. Whether it's recycling, upcycle, reuse, green use, thrifting or minimalism, all these are now the new terms of sustainable fashion.
Let's introduce you to some of the known brands that are taking this industry by storm. From using biodegradable fabrics to maintaining an ethical approach to work, these brands are making a huge positive impact in both the fashion industry and the environment.
BamboologyTrends:
BamboologyTrends offer pure bamboo products which make it 99.9% antibacterial, very softer like silk, powerfully insulated to keep you stay cool, and protects you from UV rays! But Bamboo as fibre and fabric? Well, yes.
Bamboo is one of the fastest-growing grass on earth which is versatile in usage and requires no pesticides or even water. This grass which many of us even confuses as a plant also improves soil quality.
Bamboo Fabric has a lot of good qualities like its needs 1/3 amount of water compared to cotton. We have less than 2.4% usable water for irrigation, industry and human consumption. It should be used wisely. By replacing one bamboo T-Shirt with cotton we save 2700 litres of water
Are you shocked?
And one of the brands that have promised to use this fabric in a new fashion style is BamboologyTrends. Located in Noida, India, BamboologyTrends is offering bamboo fabric clothing like T-shirt, camisole, Bandeau, tops, innerwear etc.
These are everyday wears and have amazing quality and it keeps customer super dry by absorbing sweat quickly and keep customer away from bad odour. Do you know that their T-Shirts have the longevity of more than a year if it's worn regularly? It's more than the longevity of fast fashion.
AND you don't even need to worry about disposal because it's 100% biodegradable. It will decompose in your backyard, which enriching the environment.
Wow! Now, that's something we all should be a part of it!

Tree Tribe:
Bamboo is now the trend, and we must thank Tree Tribe for that. Spreading across more than ten countries, Tree Tribe is sure to do more than ethical production and eco-friendly fashion. This brand has planted more than 500,000 trees globally. And they sell not only clothes but various other items that are made of bamboo.
From T-shirts to water bottles, they cover almost everything which is made of bamboo. Their wallets are something that consumers rave about a lot. But what makes them stand on our list is that their innovation knows no bounds. Do you know that they have even Bamboo Sunglasses?
Yes! That's the innovation we are talking about!

Leafy Soul:
When we talk about ethical fashion, we can't keep Leafy Souls out of our list. The founders, being vegan, wanted to take the green fashion industry a top-notch higher. Leafy Soul strongly believes that fashion can be both enjoyable and animal cruelty-free. The brand's motto is about bringing back the lost humane morality through design and style.
Their products are made of Hemp, and they are known in the industry for the bespoke designs they offer every month.
As a strong advocate of animal-cruelty free fashion, Leafy Souls donate a fixed percentage of the monthly sale to global animal welfare organizations.

Alga-Life:
The innovation is going on, and what comes next in this list will blow your mind away! Algae Fabrics!
No! We are not joking about this!
For the past five years or more, many research types were going on in the textile industry. And recently, Algae Fabric came to be known as the new textile game-changing element. Alga-Life, a company revered to boost this new element, is one of the Negative Carbon Fashion Industry pioneers!
Algae, also known as the slimy-grimy things that grow in the water, is not only eco-friendly, but its fabrics also enrich human skin. Alga-Life has taken one step further. Apart from designing and producing clothes from Algae Fabric, they also have made colour pigments extracted from Algae. Which helped them to reach their motto, that is, Zero Chemical Usage and Zero Carbon Emissions!
Check out Alga-Life now and be a part of the new sustainable revolution!

B-Label:
B-Label is changing the fashion route into greens. A sure pioneer of Hemp clothing in India is now known as a prime example of ethical fashion, environmentally friendly.
Yes! You heard us right! Hemp fabrics!
Hemp is extremely versatile, which is also known as the brother of Cannabis sans the THC and CBD. (Yeah! You can't consume hemp to get high!)Hemp is nutritional.
Almost every part of the Hemp is useful. The seeds are edible, the sap is used in making hemp oil for medicinal purposes and the fibre is now used for making clothes and paper. The best part is that Hemp production needs 1/10 of water of what's necessary for cotton production.
Hemp Clothes are stronger, absorbent and act as a better insulator than cotton. These make B-Label clothes the best Summer partner you need now!
Check out B-Label now and Shop your summer partner today!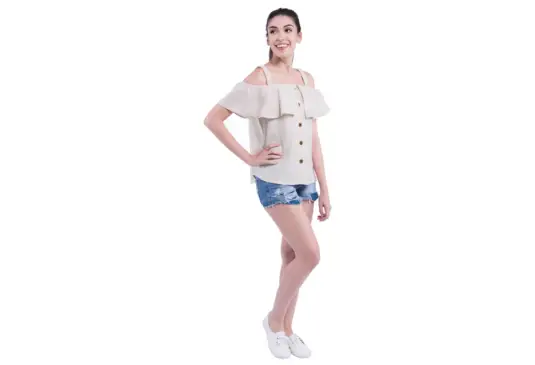 ---
BrilliantRead is committed to bringing stories from the startup ecosystem, stories that reshape our perspective, add value to our community and be a constant source of motivation not just for our community but also for the whole ecosystem of entrepreneurs and aspiring individuals.
Note: If you have a similar story to share with our audience and would like to be featured on our online magazine, then please write to us at [email protected], we will review your story and extend an invitation to feature if it is worth publishing.