From time to time we all need a break, don't we? There is no better way to rejuvenate and revitalise yourself than going on a vacation.
Vacation is a period spent away from home or business in the form of travel or recreation. It offers you a respite from work or your daily schedule. According to many health experts, a vacation is a best way to restore your energy and relax your mind. Not only is is good for your overall wellbeing but also a highly recommended therapy for positive mental health. You would notice people from all walks of life taking a short vacation at regular interval of time to recharge and boost their productivity. If you are also planning a vacation or are already spending quality time on your vacation then these are the best vacation quotes for you to share with your friends through status on WhatsApp and Instagram.
Top 50 Vacation Quotes For You
1."Travelling unveils new dimensions of this world not known to the naked eye." ― Wayne Chirisa
2 "Jobs fill your pocket, but adventures fill your soul." – Jamie Lyn Beatty Thi
3 "Once a year, go somewhere you have never been before." –Dalai Lama
4 "An upcoming vacation gives us something to eagerly anticipate." – Jaime Kurtz
5 "Travelling – it leaves you speechless, then turns you into a storyteller." – Ibn Battuta
6 "Life's short. Eat dessert first, work less and vacation MORE!!" ― Lea Mishell
7 "We wander for distraction, but we travel for fulfilment." — Hilaire Belloc
8. "Life is either a daring adventure, or nothing at all." – Helen Keller
9. "Vacation is that time when you wish you had something to do while doing nothing." –Frank Tyger
10. "On vacation, I totally unplug. I don't bring a laptop with me." – Will Wright
11. "If we were meant to stay in one place, we'd have roots instead of feet." – Rachel Wolchin
12. "Read a lot when you're on vacation, but nothing that has to do with your business." – H. Jackson Brown, Jr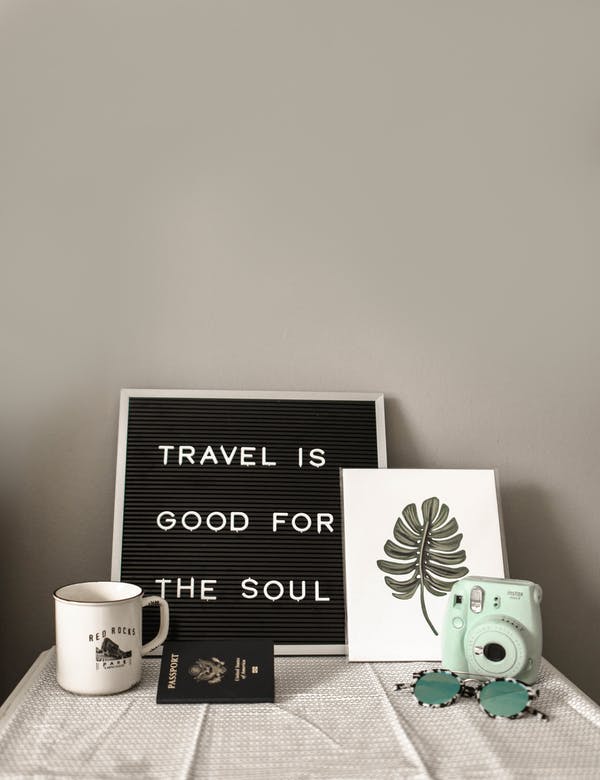 13. "To travel is to live." – Hans Christian Anderson
14. "A vacation spot out of season always has a very special magic." – Max von Sydow
15. "My best vacation is somewhere I could hide, somewhere warm and not a lot of people around." – Derek Jeter
16 "No matter what happens, travel gives you a story to tell." –Jewish Proverb
17 "The vacation we often need is freedom from our own mind." –Jack Adam Weber
18 "Extend your vacation whenever possible." ― A.D. Posey
19. "Wherever you go becomes a part of you somehow." – Anita Desai
20 "A wise man travels to discover himself." –James Russell Lowell
Mountain and Beach Vacation Quotes
21."My favorite place to vacation is any place by the ocean." – Nina Arianda
22 "Each person deserves a day away in which no problems are confronted, no solutions searched for.  Each of us needs to withdraw from the cares which will not withdraw from us." ― Maya Angelou
23. "No one wants to die with vacation time on the books." ― Andrea Goeglein
24. "Isn't it amazing how much stuff we get done the day before vacation?" – Zig Ziglar
25 "When people went on vacation, they shed their home skins, thought they could be a new person." ― Aimee Friedman
26. "The world is a book, and those who don't travel only read one page."– Augustine of Hippo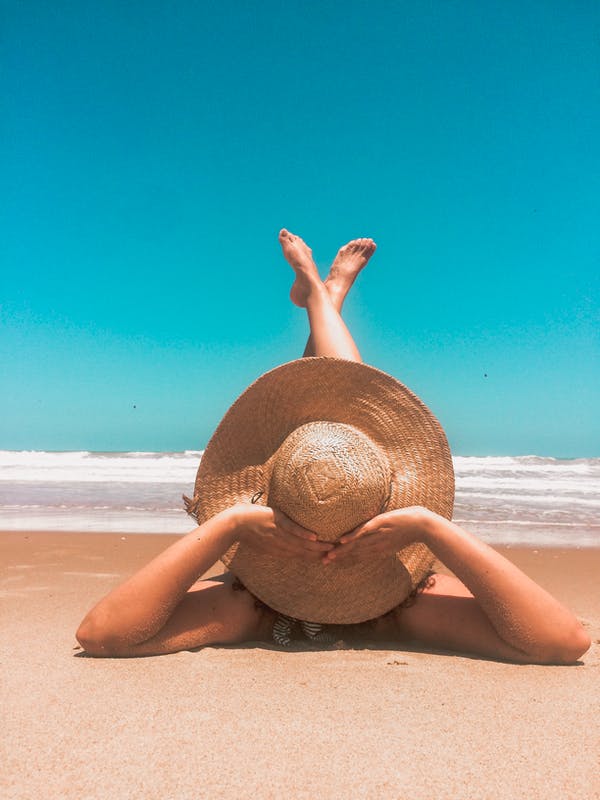 27. "There's something wonderful about entertaining people on vacation. Everyone is there to have a good time." ― Jennifer Hudson
28. "Find the exotic where you are." ― Adrienne Posey
29. "When I go on vacation I just like to do nothing – just hang out at the beach, go eat the best restaurants, and do nothing." ― Georges St-Pierre
30. "Being home is like a vacation to me, so I'm trying to get my home together." ― Zoe Kravitz
Exciting yet Peaceful Vacation Quotes To Relax
31. "Laughter is therapy-an instant vacation." ― Bob Hope
32. "I go on vacation strictly to relax – to kick back with a good book and do nothing else but read, sleep and eat." ― Morgan Freeman
33. "The entire art system urgently needs a vacation." ― Isa Genzken
34. "My idea of a vacation is to rest quietly in the shade of a blond." ― Dick Powell
35. "A vacation helps to relieve stress and boredom, gives us a change of scenery, provides us with adventure, and helps to bring us closer to the people in our lives." – E. S. Woods
36 "I never want to travel while I'm on vacation anymore. The only vacations I want to take now are ones where I just go and sit somewhere." ― Hamilton Leithauser
37. "Travel brings power and love back into your life."– Rumi
38 "No man needs a vacation so much as the man who has just had one." – Elbert Hubbard
39. "After a while, just staying alive becomes a full-time job. No wonder we need a vacation." ― Michael Zadoorian
40. "Neglecting vacation is neglecting success because every success needs an accumulated positive energy!" ― Mehmet Murat ildan
Short Vacation Quotes to encourage you to take care of yourself
41. "To travel is to live." – Hans Christian Anderson
42. "Vacations are necessities, not luxuries." – Linda Bloom
43. "Take only memories, leave only footprints." – Chief Seattle
44. "A vacation is having nothing to do and all day to do it in." –Robert Orben
45. "Take a vacation from your stressful thoughts by changing your thoughts." ― Debasish Mridha
46. "When in doubt, take a vacation!" – Harsh Tiwari
47. "People should look for accessible vacation destinations the same way they look for any other vacation destination – based on their own personal tastes and preferences." – Candy B Harrington
48. "In matters of healing the body or the mind, vacation is a true genius!"
― Mehmet Murat ildan
49. "Reaching the top requires taking a good break every time you need it! On the way up, you must never hesitate to stop for a while!" ― Mehmet Murat ildan
50. "When all else fails, take a vacation." ― Betty Williams
More vacation quotes and sayings
"Don't wait for a vacation to enjoy life. Start to enjoy it now, today, wherever you are." ― Debasish Mridha
"People don't take trips; trips take people." – John Steinbeck
"We need to develop a 'vacation attitude' every day by being focused on what we need to accomplish by the end of each day." – Catherine Pulsifer
"All that is gold does not glitter. Not all those who wander are lost."– J.R.R. Tolkien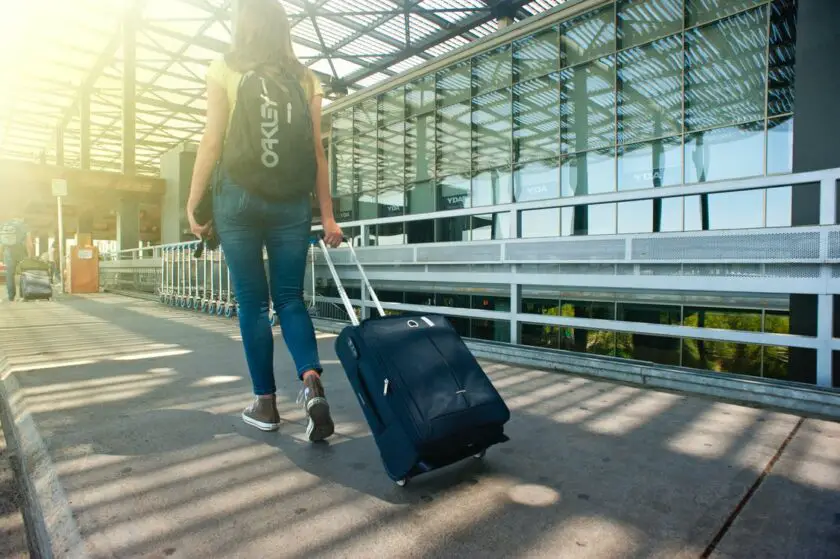 "Don't feel guilty about vacationing. What are you truly living and working for anyways? Death is all too real." ― Richie Norton
"The journey itself is my home."– Matsuo Basho
"The only time that love takes a holiday is when we go on vacation together." ― Anthony T.Hincks
"The paradox of relaxation is the renewal of mind; rekindle of spirit and revitalize of strength." ― Lailah Gifty Akita
"A vacation is what you take when you can no longer take what you've been taking."- Earl Wilson
"Vacations mean a change of pace, a gentleness with ourselves, a time of rest and renewal, and a time to stretch ourselves and encounter new people, new lands, new ways, and new options." – Anne Wilson Schaef
"Travel and change of place impart new vigor to the mind."– Seneca
"The average vacation is one-tenth playing—nine-tenths paying." –Arnold Glasow
"What shall you do all your vacation?', asked Amy. "I shall lie abed and do nothing", replied Meg." ― Louisa May Alcott
Best Ever Vacation Quotes for when you need a vacation
"Once the travel bug bites there is no known antidote, and I know that I shall be happily infected until the end of my life." ― Michael Palin
"When you go on vacation with people, you learn a lot about them." –Sarah Mlynowski
"If you live where you want to go on vacation, you will always be on vacation." ― Matt Fox
"As soon as I saw you, I knew an adventure was about to happen." – A. A. Milne, Winnie the Pooh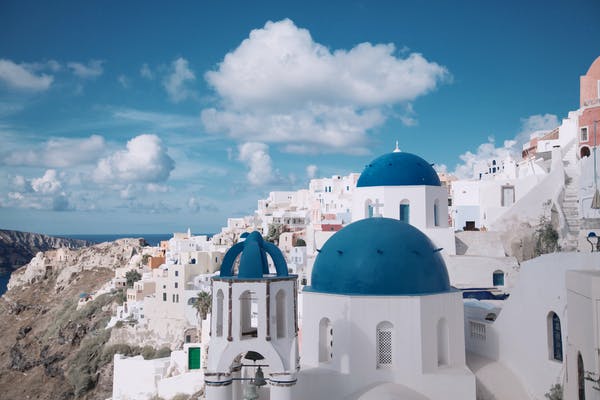 "Happiness consists of living each day as if it were the first day of your honeymoon and the last day of your vacation." – Leo Tolstoy
"The world is a book and those who do not travel read only one page." – St. Augustine
"Enjoy the vacation without going; enjoy the conversation without talking." ― Debasish Mridha
Take time off for Vacation Quotes 
Every man who possibly can should force himself to a holiday of a full month in a year, whether he feels like taking it or not. – William James
"We live in a wonderful world that is full of beauty, charm and adventure. There is no end to the adventures we can have if only we seek them with our eyes open." – Jawaharial Nehru
"If you have lost your clarity and purpose, a vacation is a great way to find it again." —David Fuller
"A travel adventure has no substitute. It is the ultimate experience, your one big opportunity for flair." —Rosalind Massow
"The real voyage of discovery consists not in seeking new landscapes, but in having new eyes."– Marcel Proust
"For my part, I travel not to go anywhere, but to go. I travel for travel's sake. The great affair is to move." – Robert Louis Stevenson

"I travel because it makes me realize how much I haven't seen, how much I'm not going to see, and how much I still need to see." – Carew Papritz
"A vacation is pill everyone should take." – Unknown
"A one day holiday can at times be better than a one-week vacation if you totally unplug for that one day!" ―Catherine Pulsifer
"To get away from one's working environment is, in a sense, to get away from one's self; and this is often the chief advantage of travel and change." –Charles Horton Cooley
"Life is meant for good friends and great adventures." – Anonymous
"One's destination is never a place, but a new way of seeing things." – Henry Miller
Beautiful vacation quotes to inspire you
"It isn't how much time you spend somewhere that makes it memorable: it's how you spend the time." — David Brenner
"Travelling in the company of those we love is home in motion" – Leigh Hunt
 "Take vacations, and go as many places as you can. You can always make money, but you can't always make memories." – Unknown
"Do you really want to look back on your life and see how wonderful it could have been had you not been afraid to live it?" – Caroline Myss
"Adventure is worthwhile." — Aesop
"To reach the goals of your life, you need discipline, you need luck and you need something as important as these two: Vacations!" ― Mehmet Murat ildan
"A vacation is three times more work without the payment." – Debasish Mridha
"Vacation time is something we all accrue, but only the wisest of us recognize its importance." – Andrea Goeglein
"I think people need hope when times are tough. I think they also need escape and adventure and fantasy. Books are like cheap mini vacations." ― Michelle M. Pillow
"Today was about chasing sun-rays, beach waves, & sunsets. All things beautiful that give you peace are worth chasing. Everything else isn't." ― April Mae Monterrosa
"In every voyage, be fully present." ― Lailah Gifty Akita

"A little piece of everywhere I go becomes a big part of everything I do." ― Richie Norton
"I love places that make you realize how tiny you and your problems are." — Anonymous
"Seven a.m. on the first day of summer vacation was, to her mind, a dangerous time to be awake. Even God had to be sleeping in." ― Victoria Kahler
Letting the happy accident happen is what a lot of vacation itineraries miss, I think, and I'm always trying to push people to allow those things to happen rather than stick to some rigid itinerary."― Anthony Bourdain
"In order for a holiday to be a great holiday, it must somehow involve water-related activity, because water is a magician who relaxes our soul and body!" – Mehmet Murat ildan
"Resurrection, rebirth, reincarnation, resprout, revive! All these words can be summarised only in one word: Vacation!" – Mehmet Murat ildan
"As you grow older, you learn a few things. One of them is to actually take the time you've allotted for vacation." – John Battelle
"What paradise and vacation have in common is that you have to pay for both, and the coin is your previous life." – Joseph Brodsky
"How you feel about home after holiday says a lot about home." ― Joyce Rachelle
"Every travel is a blessed adventure." – Lailah Gifty Akita
"Few vacations are as gratifying as those devoted to personal growth." – Pat Koch Thaler
"Travel not to find yourself but to remember who you've been all along." — Anonymous
"After all, the best part of a holiday is perhaps not so much to be resting yourself, as to see all the other fellows busy working." – Kenneth Grahame
Short Travel and Vacation quotes to Change your mood
"I would like to spend my whole life traveling, if I could borrow another life to spend at home." – William Hazlitt
Here's to a vacation of no regrets!" ― Joan Rylen
"The gladdest moments in human life, methinks, is a departure into unknown lands." —Sir Richard Burton
"If you live where you want to go on vacation, you will always be on vacation." – Matt Fox
"Investment in travel is an investment in yourself." —Matthew Karsten
The time to relax is when you don't have time for it." — Sydney J. Harris
Resume Work After Vacation Quotes 
"One of the biggest challenges about going on vacation is planning the trip." – Paul Brodie
"The difference nowadays is that when I go on vacation I work some of the time rather than all of the time." ― Nick Saban
"If you think adventure is dangerous, try routine; it is lethal" ― Paulo Coelho
"Taking a vacation can actually increase the likelihood of getting a raise or a promotion." – Shawn Achor
"People do not decide to become extraordinary. They decide to accomplish extraordinary things." ― Edmund Hillary
"Take those vacations and do not take your laptop or iphone or blackberry – you are on vacation and that means having a real break and not just going to a different location and doing much of the same thing." – Byron Pulsifer
"After all, the function of a vacation is regenerative, not luxurious. It's to restore our equipment so that we can live our ordinary lives better." – Malcolm Bradbury
"Only the traveling is good which reveals to me the value of home and enables me to enjoy it better." – Henry David Thoreau
"If I'm going on vacation, I just work ahead." – Mort Walker
"Because in the end, you won't remember the time you spent working in the office or mowing your lawn. Climb that goddamn mountain." ― Jack Kerouac
"I take a lot of vacation because I get a lot of vacation." ― Jim Rome
"A good vacation is over when you begin to yearn for your work." – Morris Fishbein
"He who returns from a journey is not the same as he who left." – Chinese Proverb
If you are enjoyed reading these vacation quotes and sayings then you might also like these nature quotes and rain monsoon quotes.