Cardi B Quotes On Life, Love and Music & Networth As Of 2019
Before we look at the best Cards B quotes, Let's know a bit more about her.
Cardi B (Belcalis Marlenis Almanzar) is a professional American Rapper and TV personality.
Born – The Bronx, New York City
Cardi B has gained massive popularity within a short span of time. She has come up with some really nice numbers and has collaborated with other great artists over the last few months. Cardi B has emerged as a star in no time. She has garnered millions of followers across the world.
With her hardwork and passion, her networth is bound to quadruple in the next few years.
Net Worth – $8 Million As Of 2019
Here are some of the Best Cardi B Quotes
"I think us bad bithces is a gift from God." – Cardi B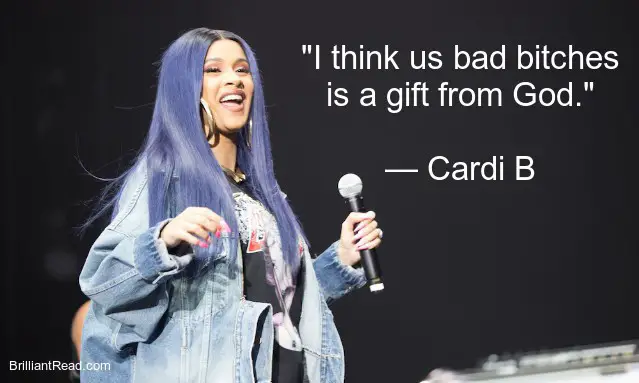 "I am a masterpiece, you are a tragedy, Finish you like mortal kombat; fatality" – Cardi B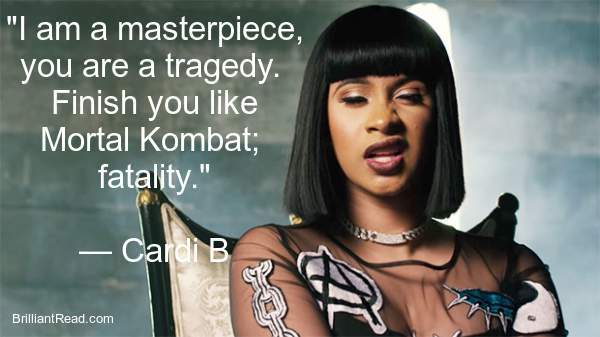 "I'm a boss, you are a worker, bitch, I make bloody moves." – Cardi B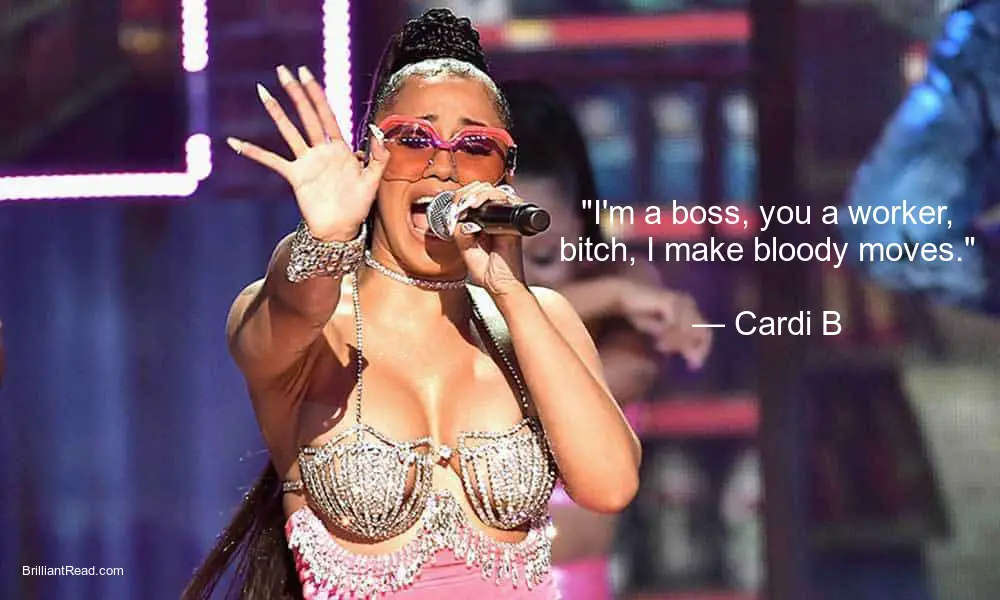 "Fleek the definition of me. I keep it in check papa. I am a whole different breed." – Cardi B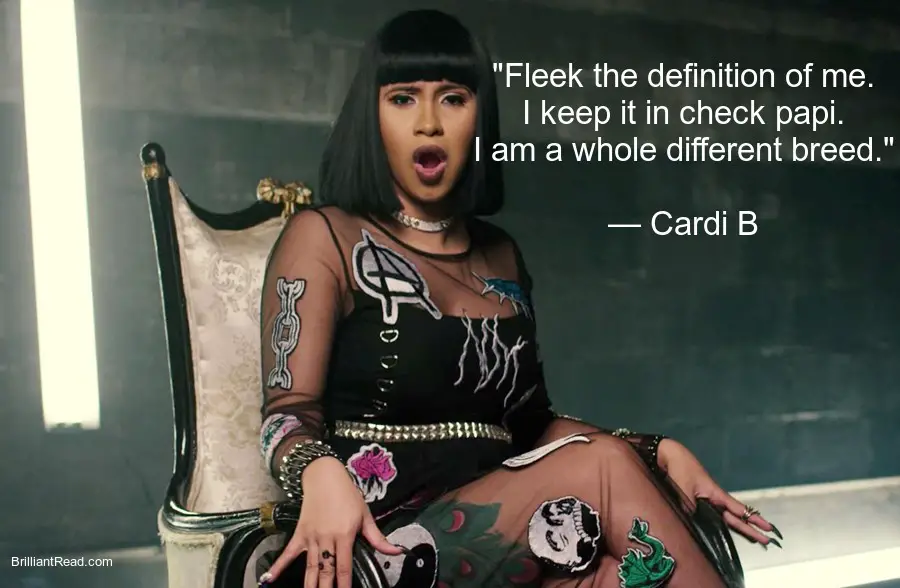 " All this shit yea talking about but who gonna smack me?" – Cardi B
"I have a passion for music, I love music. But I also have a passion for money and paying my bills" – Cardi B quotes on music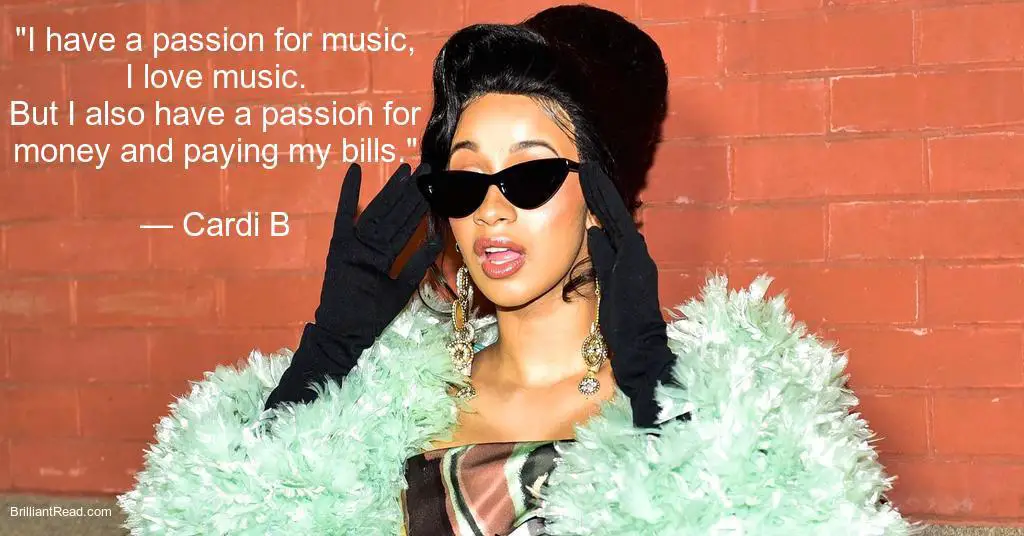 " I couldn't wait to go to work so I could eat. It's sad to feel that way." – Cardi B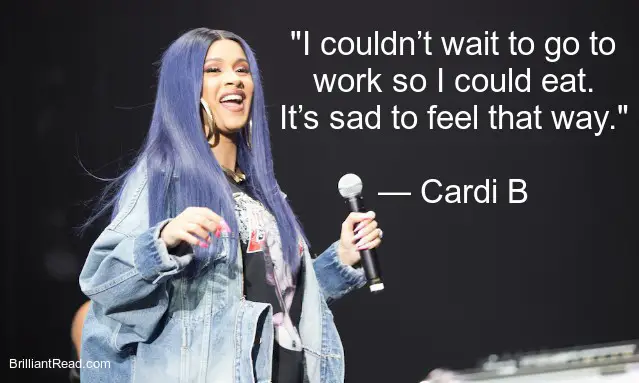 "Knock m down 9 times but I get up 10." – Cardi B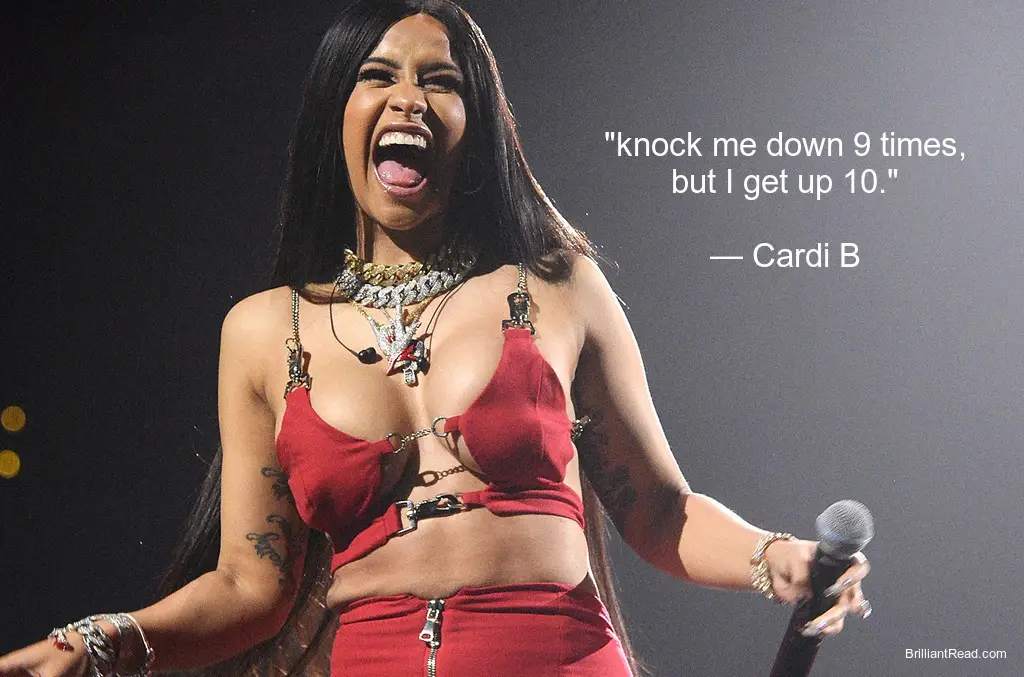 "You just learn as time passes" – Cardi B quotes on Life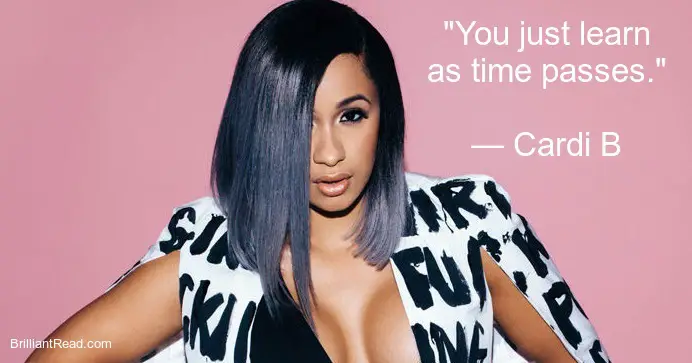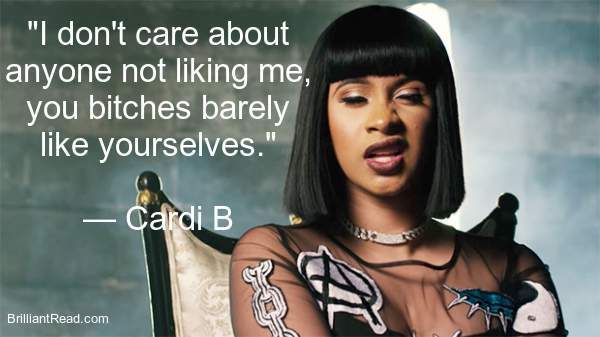 "You wanna know my secret? I pray a lot." – Cardi B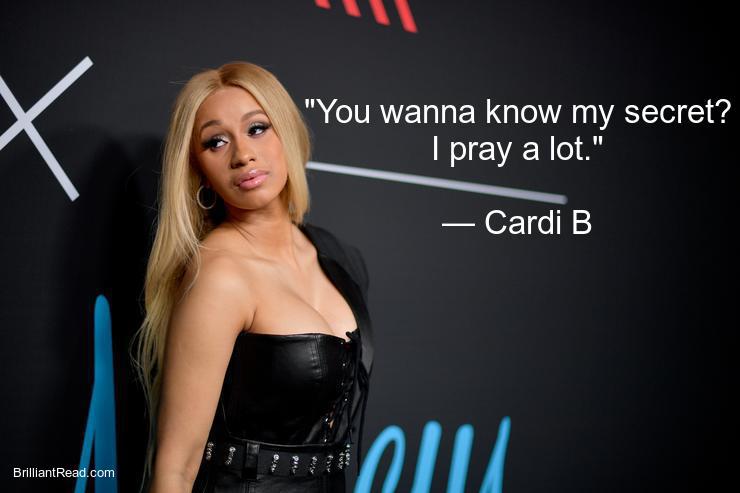 "Ain't no more beefing, I'm just keeping to myself. I'm my own competition, I'm competing with myself." – Cardi B Quotes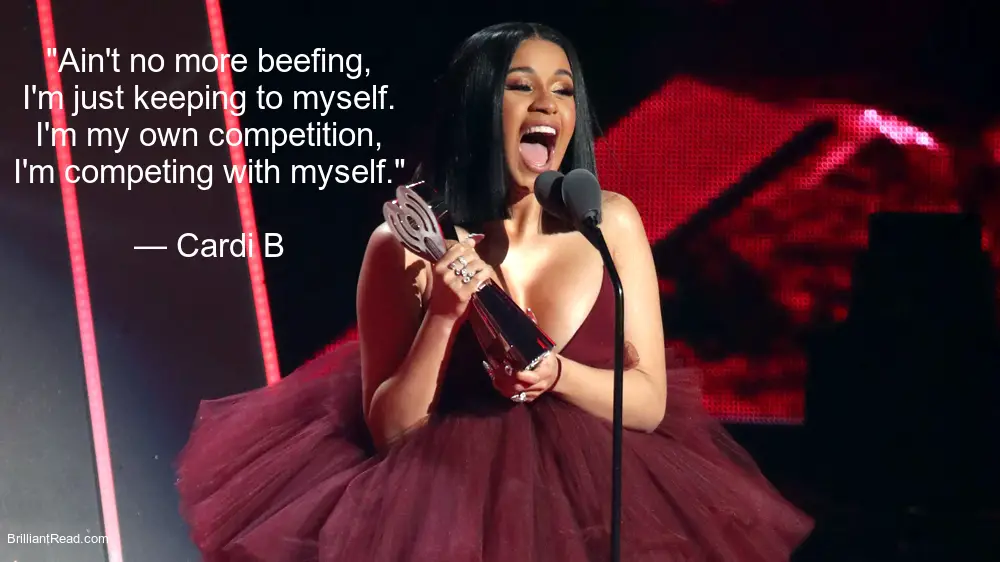 "You don't want a girl like me, I'm too crazy, but every other girl you meet is Fugazi." – Cardi B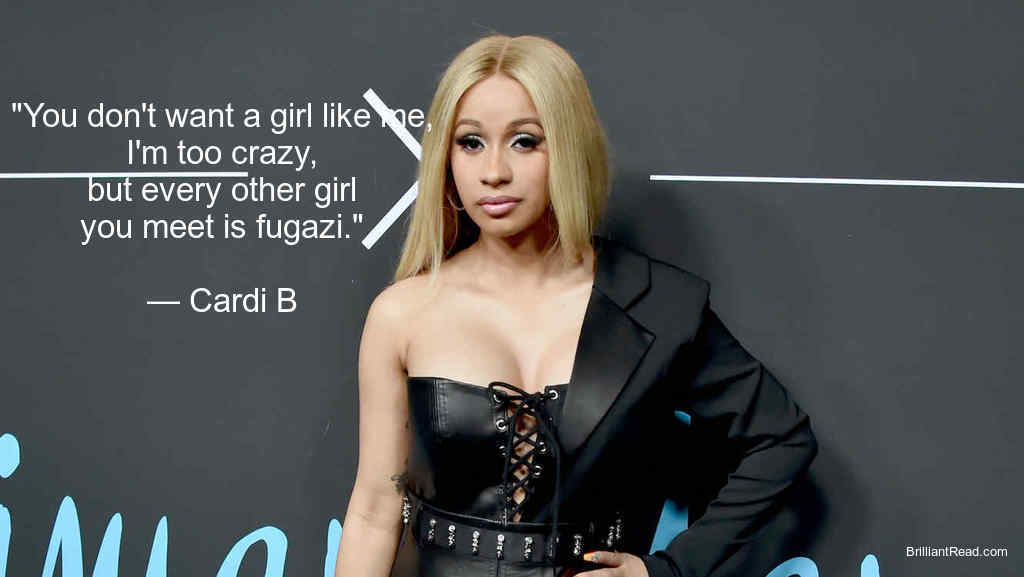 "If I see you and I don't speak that means I don't fuck with you." – Cardi B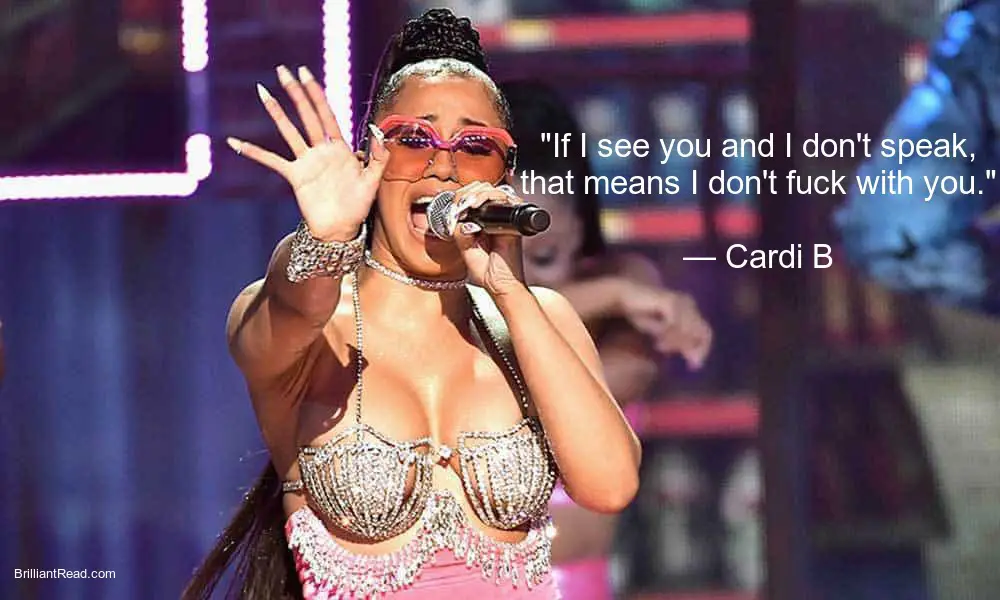 "I'm not gettin' involved with the hype. I'm too rich to get into a fight." – Cardi B