Swami Vivekananda was the world-famous Indian Hindu Monk, a great spiritual leader, chief disciple of Ramakrishna and founder of Ramakrishna Math and Ramakrishna Mission.
He is best-known in the West for his inspirational and compelling speech which began with, "Sisters and brothers of America in which he introduced Hinduism at the Parliament of World's Religion in Chicago"
We have compiled a list of following best Swami Vivekananda Quotes for you:
"Arise! Awake! and stop not until the goal is reached." (best Vivekanand Quote)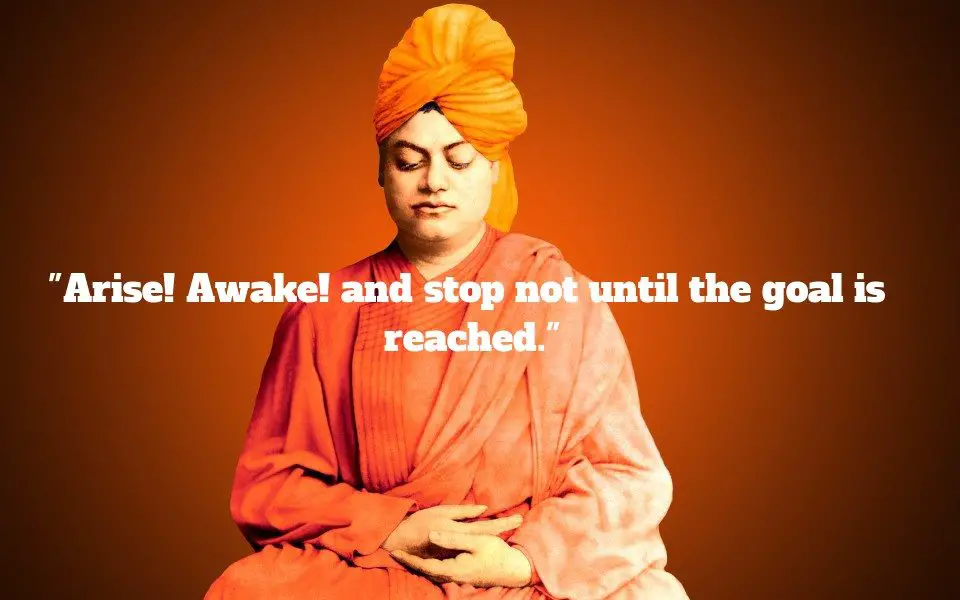 "Take up one idea. Make that one idea your life – think of it, dream of it, live on that idea. Let the brain, muscles, nerves, every part of your body, be full of that idea, and just leave every other idea alone. This is the way to success."
"We are what our thoughts have made us; so take care about what you think. Words are secondary. Thoughts live; they travel far"

 

"The world is the great gymnasium where we come to make ourselves strong."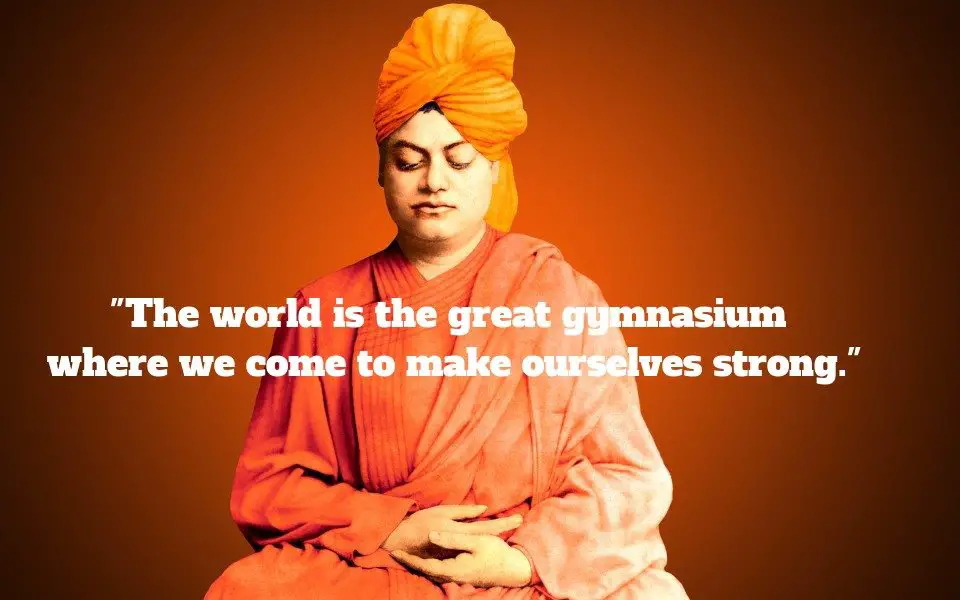 "That man has reached immortality who is disturbed by nothing material."

 

 

"The whole secret of existence is to have no fear. Never fear what will become of you, depend on no one. Only the moment you reject all help are you freed."

 

 

"When an idea exclusively occupies the mind, it is transformed into an actual physical or mental state."

 

9th of 16 Best Swami Vivekananda Quotes:

 "You cannot believe in god until you believe in yourself"

 

 

"Where can we go to find god if we cannot see Him in our own hearts ad in every living being"

 

 

'You have to grow from the inside out. None can teach you, none can make you spiritual. There is no other teacher but your own soul"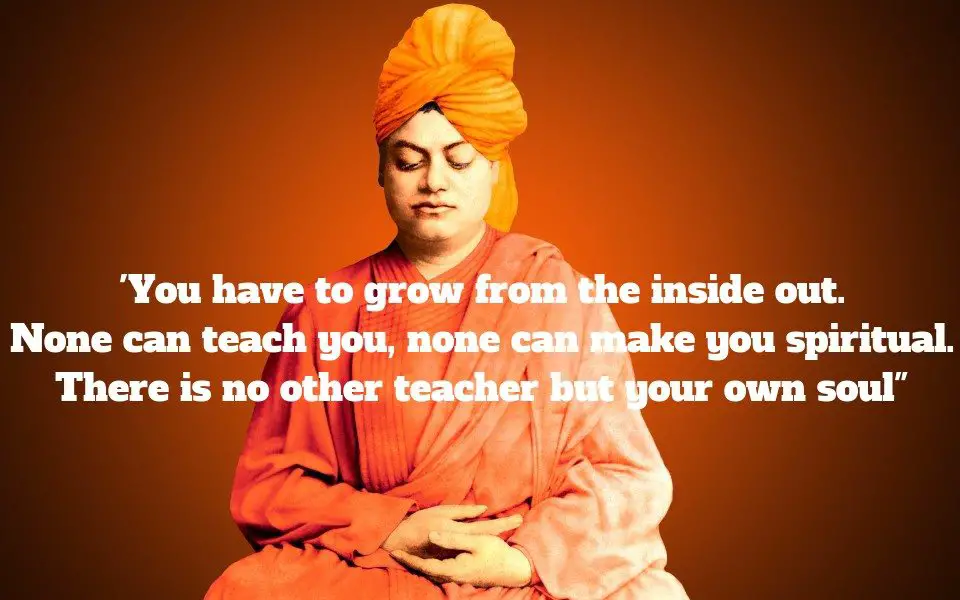 "All differences in this world are of degree, and not of kind, because oneness is the secret of everything."

"Anything that makes you weak physically, intellectually and spiritually, reject as poison"

 

14th of 16 Best Vivekananda Quotes "Talk to yourself at  least once in a Day, Otherwise you may miss a meeting with an EXCELLENT person in this World"

 

"Like me or Hate me,
both are in my favor,
If you like me I am in your Heart,
If you hate me I am in your mind"

 

"Relationships are more important than life , but it is important for those relationships to have life in them"
Do share it with others and spread positivity around.
You can also Subscribe to BrilliantRead to receive brilliant articles and to quench your thirst for Knowledge.
We promise we won't let you down.