As part of our quest to bring interesting and powerful stories from the startup ecosystem, We recently spoke to Harneet Kaur, founder of WritersNextDoor, to know more about her journey as a female entrepreneur so far. Let's read more –
Excerpts from our interview with Harneet:
Tell us a little about yourself;
Writing is something that I have always been passionate about; it still gives me goosebumps, since I feel lost in my world during writing. But this thing had always been confined into my personal diaries. Being honest, I never thought that I would be able to lead a platform where a group of writers would work together and delivering impressive results.
I got married at the age of twenty-four (24) and shouldered family responsibilities at such a young age but things never remain the same; that's the rule of life. I completed my post-graduation just before I got married and have decided to take writing seriously and professionally.  That's how WND came into existence 🙂
Why did you prefer entrepreneurship over a job?
I have always felt the strength in myself when it comes to negotiation with people, along with figuring out flexible solutions of the critical problems. I have a habit of celebrating my success with everyone and not just to myself.
The poor condition of writers due to the fixed minimum salary in the industry has always been disheartening and I want to bring change in the writing community by using all the resources I have. These changes are related to proving decent wages to the deserving writers and making them survive in this industry.
What gets you out of bed in the morning, i.e. what your source of motivation is?
This one is a pretty good question. My mother always told me that life is concise and one should live their life every day before they die. I am still fond of figuring out something new which would affect public at a large. With God's grace, I have been able to achieve that level of success.
Why should people choose your products/services?
People always prefer a product which creates value to them and has a quality mark with it. We at WND are very open towards our services and if we feel there is anything that we can't achieve in a given timeframe, then we openly tell our customers. We are always innovative while providing our services to customers and this you can count as our USP.
What's your competitive advantage and why can't it be copied?
We believe in continuous learning which gives us a competitive advantage over others. Our services can be copied, but the innovation we put behind bringing our services in the market is impossible to imitate. We have a transparent policy as we discuss everything with our team which helps us to find out positive and negative feedbacks and scope of improvement while delivering our services.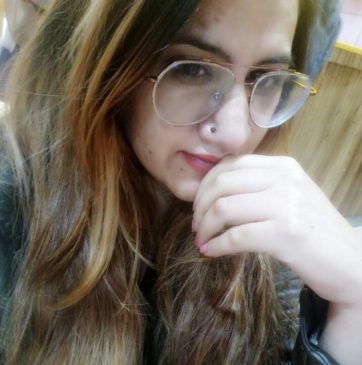 What challenges/obstacles did you face in your journey so far?
The biggest challenge that I have faced so far is creating a team that I can trust. I have started one in my early life, but things didn't go the right way and the team fell apart. It was a bit of tough for me to start everything from scratch, but I am glad that I made it. Every business has risks. Our risks are associated with a right skillset that we look for expansion in future. We already have a core niche team, but I see from future expansion perspective, we would need innovative minds, with a flexible thought process. Although, with a clearly defined process and creative means to reach out to search resource, we are confident enough that we will mitigate it.
What are your expansion plans/breakeven projections?
I want to bring changes among writers in order to create an arena where a writer is paid according to his worth. We as a team are continuously working to bring reforms in a writer's life and they would have an excellent memory while detaching from WND.
Tell our audience more about your failures? How should one bounce back?
Failure is a part of the journey; you can't ignore it. You must face it to see the overwhelming results and surprises which comes after failure.
Even I have met many failures during the early stage of my life. There was a time when we have to pay the double amount for work. But, if you have a habit of never giving up, then you can taste success after this failure. Failure brings opportunities with itself to deliver a better solution to a problem.
What comes first for you – money or emotions?
 I believe in spending money the right way on emotions and investing my emotions the right way to earn money. Any business in the world needs emotions, although it should not be personal. A company should focus on quality delivery, client satisfaction, targets & roadmaps that you have planned to achieve the goal. Of course, money is the priority for any business, but if you have built your empire on the right values the money will automatically come to you.
How do you handle the pressure and manage stress?
I do workouts, meditation and yoga during my free hours. Whenever I feel stressed, I prefer to do activities such as dancing, cooking, talking to friends, etc. Dance is something that makes me complete from inside and it also helps to revive my energy.
What advice would you give to someone starting, particularly to aspiring women entrepreneurs?
I always believe in a tagline "Never Fear Anything". Things will come and go; all you must do is to stand and face all the hurdles rather than getting afraid of the circumstances and run away. If you fear something, face it and keep going.
You May Also Like – Interview With Anuradha Chawla| Founder at Bbetter HR Solutions
—————————————————————————————————————————————————–
BrilliantRead is committed to bringing stories from the startup ecosystem, Stories that reshape our perspective, add value to our community and be a constant source of motivation not just for our community but also for the whole ecosystem of entrepreneurs and aspiring individuals.
Note: If you have a similar story to share with our audience and would like to be featured on our online magazine, then please write to us at [email protected], we will review your story and extend an invitation to feature if it is worth publishing.