At BrilliantRead Media, we always strive to bring to our community some of the finest stories from the entrepreneurship world. As part of this endeavour, we invited a seasoned entrepreneur and leader – Tushar Kansal for an exclusive interview with us. Tushar is an Entrepreneur, Business Leader, Venture Advisor and the Founder and CEO of Kansaltancy Ventures. Let's learn more about his inspiring journey, background and advice for our growing community!
Excerpts from our exclusive interview with Tushar:
Please talk us through your educational background, please;
I have completed Executive Education from Harvard Business School, an MBA in Finance from the University of Delhi and B.Tech (Textiles) from Technological Institute of Textile & Sciences – Bhiwani, which is affiliated to the "Textile Institute Manchester, UK" and part of the leading Industrial & Education house in India "The Birla Group". A major part of my Schooling has been at Montfort School, Delhi.
Please share with us about your journey?
I founded a startup Indus B2C Global in 2013. It was a startup into the B2B consumer space. The product was Human Hair extensions which are sought after by mostly women of African origin. It was during my time with this startup that I realized the gaps between what startups need and what companies are offering to help the startups.
I quit full-time Management of this startup and became a financial investor. That's when I launched Kansaltancy Ventures – we assist startups and growth-stage companies with equity fundraising, debt, mergers and acquisitions and mentoring. We also help in getting business for the startups which we handhold.
A large part of my work at Kansaltancy Ventures is doing webinars and helping founders and team members of aspiring startups, reach their goals.
Today, I have made a lot of progress in creating an ecosystem in this field. I am a Mentor and Judge at Entrepreneurship cell's of IIT-Mumbai, IIT-Delhi, IIT-Chennai, IIT-Kharagpur, IIT ISM-Dhanbad & such marquee Institutions. I have expertise in Financial & Business Advisory, Fundraising & creation of docs/ collaterals for VC Funding.
I am a Venture Advisor with Loyal VC, the INSEAD-led Canadian VC Fund, having a core portfolio of over 160 investments in more than 35 countries. I am also a Partner with GSD Venture Studios, a Silicon-valley based Venture Builder.
Over the years, I have arranged Funding for startups & growth-stage companies in diverse sectors like EdTech, FinTech, Consumer B2C, B2B & D2C, AgriTech, Disruptive & DeepTech as well as non-tech sectors. The full list of 40+ Recommendations is on LinkedIn.
My expert opinion is often sought by leading business news channels and publications like CNN-News18, VCTV, Business World, Business & Economy, Qrius and Digital Market Asia. I have come on 150+ talks – Just check on YouTube, VCTV streaming.
How did you start your career?
I got campus placement from Engineering College at Indo Rama Synthetics, a big poly-staple fibre manufacturing company at Nagpur. But I soon realised that I wanted to be either in IT or Finance. So I prepared hard for MBA Entrance examinations and got through MBA in Finance at the University of Delhi.
I got campus placement in the M&A division of SBI Capital but post my MBA, I co-founded an Education company called KITES which trained high school students in IIT entrance examinations. The company grew to 800 students and 3 centres in North Delhi and I got a very good exit when we sold it to Narayana Institute in 2006.
For the last decade, I have been in a leadership role, driving Business, with large companies and as an entrepreneur.
At Deloitte, I executed Private Equity assignments/ Valuations & Financial Advisory. At Brand Capital, I was part of the team investing across companies. At MTS India, as head of the Debt division, I was instrumental in raising almost $2.5 billion of debt in 3 years and handled all round Financial goals as CFO of DLI, including compliances towards the PE Fund Guggenheim, as the main investor and owner.
I am the Founder of Kansaltancy Ventures, an Investment Management firm as also Saffron First, a Startup Network/Fund and all the roles played by me have deeply helped me in executing my present professional journey.

'Kansaltancy Ventures' is such a unique name; talk us through more about it, please. Our audience would also love to know what kind of problem you are solving with the help of your startup?
Kansaltancy Ventures is an eponym from a surname in my name – Tushar Kansal. A large part of our work in assisting startups and companies is working very closely with them, mentoring them on various aspects, like getting business for them from our relationships, management concepts and providing a way forward.
Because of the Consulting nature of this engagement which we have with companies, I thought that having "Consultancy" rhyming first word as the first name, would be very suitable.
What are the offerings of Kansaltancy Ventures?
Kansaltancy Ventures is an investment management and advisory firm into Equity fundraising, fundraising for VC Funds, Debt and Mergers & Acquisitions. It has years of experience Growth Companies to prepare for the unknown while meeting their needs.
Our verticals:
(a) Funding: Equity & Structured Debt Planning & Pitching to Investors
(b) Mergers & Acquisitions
(c) Pitch Deck Preparations & Presentations
(d) Business Plans & Project Plans Preparations
(e) Start-Ups & Growth Strategies & Planning
(f) Go-To-Market & Digital Marketing Strategies
(g) Financial Strategic Planning & Analysis
(h) Strategic Planning & Execution Advisory
(i) Business Valuations Advisory
As an independent Growth delivery firm, we can access many different Funding Options so that the customer can get the right Funding and services
Saffron First is a Global Crowdfunding/Angel Network & Fund, headquartered in Singapore, crafting investments in APAC/India & providing domain specialists, capital & an ecosystem of strategic partnerships.
How do you manage yourself and keep on going despite the challenges? What drives you?
I always try to make sure that I empower the right people for the right work. This way I do not feel overburdened with work that leads to stress.
In my free time, I try to travel, spend time with my family, and try to maintain my work-life balance as much as possible. Travelling helps me clear my mind and focus on issues that need my attention.
I am also into Yoga and Pranayam, which keeps my whole energy system balanced. I also learnt much about Naturopathy, which my family follows since 30 years. Being in naturopathy has kept me away from too much hard medicine and instead relying on natural cures.
What are the three most important lessons you have learned building your startup?
Lesson 1

: Approach your relationship with your founding team as you would a marriage
Lesson 2

: Your startup has limited eggs, don't place them in so many baskets
Lesson 3

: Only hire those you could see yourself working for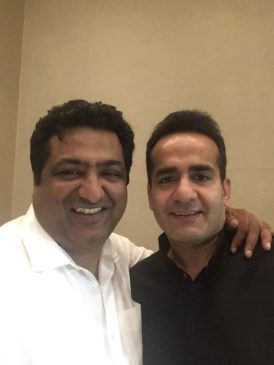 What are the business mantras you have embraced as you sought to establish your success story?
"People who are right a lot listen a lot, and they change their mind a lot. People who are right a lot change their minds without a lot of new data. They wake up and reanalyze things and change their mind. If you don't change your mind frequently, you're going to be wrong a lot. People who are right a lot want to disconfirm their fundamental biases."
Given the rapid pace at which the world is changing, what are the leadership traits that are necessary for success?
I firmly believe in the 14 Amazon leadership principles:
1.
Customer Obsession

– Leaders start with the customer and work backwards. They work vigorously to earn and keep customer trust. Although leaders pay attention to competitors, they obsess over customers.
2.
Ownership

– Leaders are owners. They think long term and don't sacrifice long-term value for short-term results. They act on behalf of the entire company, beyond just their own team. They never say "that's not my job."
3.
Invent and Simplify

– Leaders expect and require innovation and invention from their teams and always find ways to simplify. They are externally aware, look for new ideas from everywhere, and are not limited by "not invented here." As we do new things, we accept that we may be misunderstood for long periods of time.
4. 
Are Right, A Lot

– Leaders are right a lot. They have strong judgment and good instincts. They seek diverse perspectives and work to disconfirm their beliefs.
5.
Learn and Be Curious

– Leaders are never done learning and always seek to improve themselves. They are curious about new possibilities and act to explore them.
6.
Hire and Develop the Best

– Leaders raise the performance bar with every hire and promotion. They recognize exceptional talent and willingly move them throughout the organization. Leaders develop leaders and take seriously their role in coaching others. We work on behalf of our people to invent mechanisms for development like Career Choice.
7.
Insist on the Highest Standards

– Leaders have relentlessly high standards — many people may think these standards are unreasonably high. Leaders are continually raising the bar and drive their teams to deliver high-quality products, services, and processes. Leaders ensure that defects do not get sent down the line and that problems are fixed so they stay fixed.
8.
Think Big

– Thinking small is a self-fulfilling prophecy. Leaders create and communicate a bold direction that inspires results. They think differently and look around corners for ways to serve customers.
9.
Bias for Action

– Speed matters in business. Many decisions and actions are reversible and do not need extensive study. We value calculated risk-taking.
10.
Frugality

– Accomplish more with less. Constraints breed resourcefulness, self-sufficiency, and invention. There are no extra points for growing headcount, budget size, or fixed expense.
11.
Earn Trust

– Leaders listen attentively, speak candidly, and treat others respectfully. They are vocally self-critical, even when doing so is awkward or embarrassing. Leaders do not believe their or their team's body odour smells of perfume. They benchmark themselves and their teams against the best.
12.
Dive Deep

– Leaders operate at all levels, stay connected to the details, audit frequently, and are sceptical when metrics and anecdotes differ. No task is beneath them.
13.
Have Backbone; Disagree and Commit

– Leaders are obligated to respectfully challenge decisions when they disagree, even when doing so is uncomfortable or exhausting. Leaders have conviction and are tenacious. They do not compromise for the sake of social cohesion. Once a decision is determined, they commit wholly.
14.
Deliver Results

– Leaders focus on the key inputs for their business and deliver them with the right quality and in a timely fashion. Despite setbacks, they rise to the occasion and never settle.
In your opinion – what is more necessary: An idea or a good team for a successful startup?
I have seen companies with very innovative ideas with niche market segments fail just because they lacked proper team spirit in them."
To be successful, you should team up with co-founders who share your vision behind the idea and you also need to hire the right people for the right position so that it gets implemented in a proper way.
The Investors always bank a lot on the team – they believe that if the Team is good, even if the product is not perfect, it can be made perfect. Even if the Business Model is not good, the team will pivot to the right one eventually.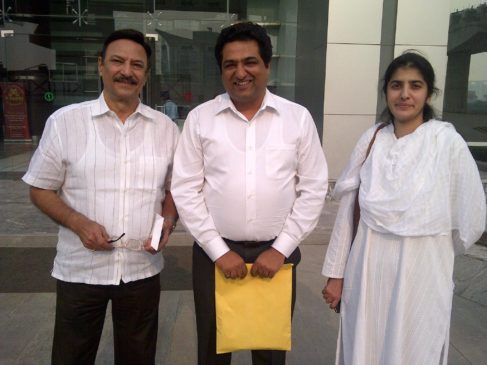 You are always positive and motivated, what keeps you going?
I love my work. Anything you do in life you have to have a passion for and should not feel like work. I am also the eternal optimist and like to see the glass half full!
Your ability to do something in the world essentially depends on the extent to which you are capable of harnessing your body and mind towards your goal, and after that, harnessing the situation in which you exist.
But the most fundamental things are that your body and mind function not only to the best of their ability but the way you want them to. If you bring your mind to a certain level of organization, it, in turn, organizes the other three dimensions of your system – your body, emotion, and energies.
We would love to know your advice for all those starting out as an aspiring entrepreneur?
Don't be afraid to make mistakes and see them as an opportunity to learn.
(1) Before you leap, look! – Many possibilities always means trouble. To be able to identify which one of these possibilities you should go with is a certain exercise. The problem is people jump into something and then exercise their mind – no. Before you jump into something, it needs to be looked at with enough attention because once you jump into something, there should be no looking back. If you are constantly looking at the rearview mirror, you are not going to go forward.
(2) Enhance your perception – See life the way it is. If you are born afresh, that means you have no conclusions about anything. You are willing to look at everything like you are just born. If you are able to see life just the way it is, you have the necessary intelligence to conduct it well. If you are not able to see life the way it is, your intelligence will work against you.
(3) Your ability to pay attention is key. If a human being has to break through their limitations, the most important quality is the steadiness of attention. Your ability to manage anything is directly proportional to the level of attention and observation that you have.
(4) Put your life into whatever you do – Whatever the path you jump onto is not the best thing to do. You can never do the best thing in the world. Whatever you jump into, if you really put your life into it, it can become a great thing. Do not ever try to do the best thing because if you try to do the best thing, you will waste your life trying to be better than someone else.
(5) Take charge of your inner situation – Either you allow your destiny to be an accident or you allow your destiny to be your intent, that is a choice you have. Either you allow the situations to make you something or you make the situations the way you want them.
Follow Kansaltancy Ventures At:
Follow Tushar At:
---
BrilliantRead is committed to bringing stories from the startup ecosystem, stories that reshape our perspective, add value to our community and be a constant source of motivation not just for our community but also for the whole ecosystem of entrepreneurs and aspiring individuals.
Note: If you have a similar story to share with our audience and would like to be featured on our online magazine, then please write to us at [email protected], we will review your story and extend an invitation to feature if it is worth publishing.