Best Goal Setting Quotes everyone must read to be successful in life.
Following are the most inspirational Personal goals quotes and the importance of having gaols.
"What keeps me going is goals."
― Muhammad Ali
"Goals are the road maps that guide you to your destination.
Cultivate the habit of setting clearly-defined written goals; they are the road maps that guide you to your destination."
― Roy T. Bennett
"If you want to live a happy life, tie it to a goal, not to people or things."
― Albert Einstein
"Dream big. Wake up. Take the first step into the unknown."
― Roy T. Bennett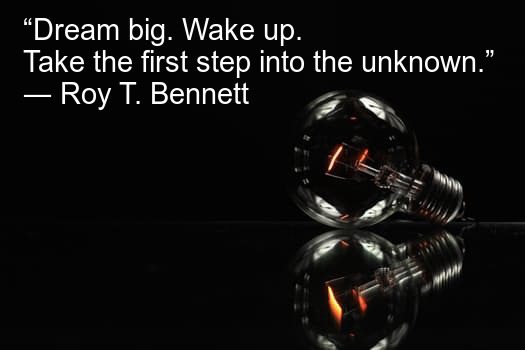 "I do know that when I am 60, I should be attempting to achieve different personal goals than those which had priority at age 20."
― Warren Buffett
Don't Miss – 43 Positive Attitude Quotes, Captions And Thoughts For Success
"Goals are the fuel in the furnace of achievement."
― Brian Tracy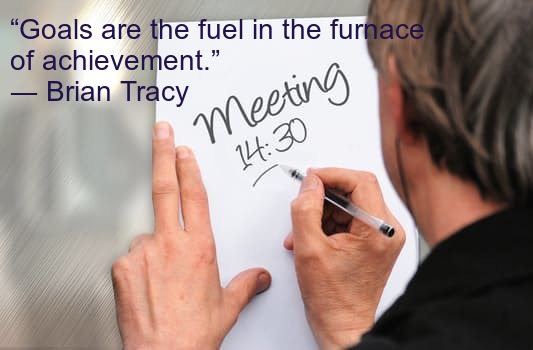 7th of 41 Goal Setting Quotes
Although goals are important, having a plan of action is vital to the success of those goals. Having a goal with no plan of action is like wanting to travel to a new destination without having a map."
― Steve Maraboli
"Find a purpose to serve, not a lifestyle to live."
― Criss Jami
"Not all dreamers are winners, but all winners are dreamers. Your dream is the key to your future. The Bible says that, "without a vision (dream), a people perish." You need a dream, if you're going to succeed in anything you do."
― Mark Gorman
"An aim in life is the only fortune worth finding."
― Robert Louis Stevenson
You may also Like – 37 Motivational Les Brown Quotes On Success
"Let today be the day you stop having conflict between your actions and your goals and finally align your greatest intent with your purposeful actions, creating a universal symphony serenading your success!"
― Steve Maraboli, from  Life, the Truth, and Being Free
"The world's greatest achievers have been those who have always stayed focussed on their goals and have been consistent in their efforts."
― Roopleen
Your days are numbered. Use them to throw open the windows of your soul to the sun. If you do not, the sun will soon set, and you with it."
― Marcus Aurelius
"It must be borne in mind that the tragedy of life doesn't lie in not reaching your goal. The tragedy lies in having no goal to reach. It isn't a calamity to die with dreams unfulfilled, but it is a calamity not to dream. Not a disaster to be unable to capture your ideal, but a disaster is to have no ideal to capture. It is not a disgrace not to reach the stars, but it is a disgrace to have no stars to reach for. Not failure, but low aim is a sin."
― Benjamin Elijah Mays
Just pick a goal and stick to it―no big complicated secret."
― Richelle E. Goodrich
"You measure the size of the accomplishment by the obstacles you have to overcome to reach your goals."
― Booker T. Washington
"Unless you know where you are going then you will not know how to get there."
― Stephen Richards
Do Read – 21 Best Motivational Short Quotes on Life, Love and Success
"Be practical as well as generous in your ideals. Keep your eyes on the stars, but remember to keep your feet on the ground."
― Theodore Roosevelt
"I've worked too hard and too long to let anything stand in the way of my goals. I will not let my teammates down, and I will not let myself down."
― Mia Hamm
"If you don't know where you are going, you'll end up someplace else."
― Yogi Berra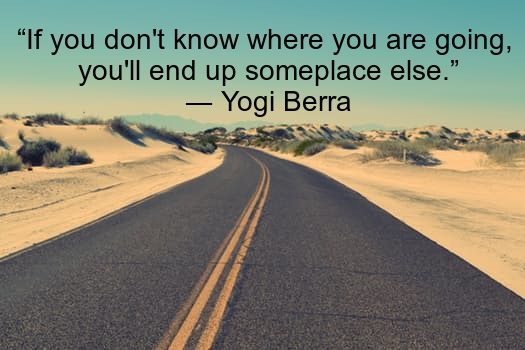 "The greater danger for most of us lies not in setting our aim too high and falling short, but in setting our aim too low, and achieving our mark."
― Michelangelo Buonarroti
"A goal is not always meant to be reached, it often serves simply as something to aim at."
― Bruce Lee
23rd of 41 Motivational Goal Setting Quotes
"If a man knows not to which port he sails, no wind is favorable."
― Seneca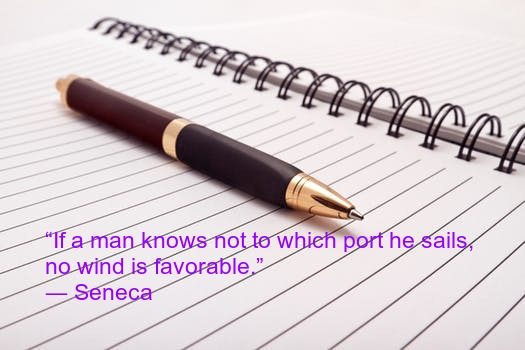 "Patience is not passive waiting. Patience is active acceptance of the process required to attain your goals and dreams."
― Ray A. Davis
"Aim higher in case you fall short."
― Suzanne Collins,
You may also like – 43 Inspirational Joel Osteen Quotes On Life, Love and Encouragement.
"Dream your own dreams, achieve your own goals. Your journey is your own and unique."
― Roy T. Bennett
"Obstacles are things a person sees when he takes his eyes off his goal."
―  Joseph Cossman
"If you have built castles in the air, your work need not be lost; that is where they should be. Now put the foundations under them."
― Henry David Thoreau
"Far away there in the sunshine are my highest aspirations. I may not reach them, but I can look up and see their beauty, believe in them, and try to follow where they lead."
― Louisa May Alcott
"Reach high, for stars lie hidden in you. Dream deep, for every dream, precedes the goal."
― Rabindranath Tagore
31st of 41 Best Goal Setting Quotes
"A year from now you may wish you had started today."
― Karen Lamb
"Great goals make great people. People cannot hit what they do not aim for."
― Roy T. Bennett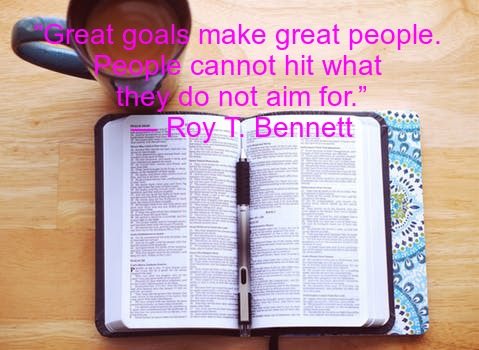 You may also like- 35 Best Paulo Coelho Quotes on Life, Love, and Friendship
"If you were born without wings, do nothing to prevent them from growing."
― Coco Chanel
"You never know what's around the corner. It could be everything. Or it could be nothing. You keep putting one foot in front of the other, and then one day you look back and you've climbed a mountain."
― Tom Hiddleston
"Dreaming about being an actress, is more exciting
than being one." ― Marilyn Monroe
"Focus on your goals, not your fear. Focus like a laser beam on your goals."
― Roy T. Bennett
37th of 41 Goal Setting Quotes
"know what you want, work to get it, then value it once you have it."
― Nora Roberts
Must read – 53 Best Rumi Quotes On Life, Love, Beauty, Friendship and Death.
"What the mind can conceive and believe, and the heart desire, you can achieve."
― Norman Vincent Peale
"Reality is a projection of your thoughts or the things you habitually think about."
― Stephen Richards
"People are not lazy, they simply have impotent goals that is goals that do not inspire them."
― Anthony Robbins