At BrilliantRead Media, we always strive to bring to our community some of the finest stories from the entrepreneurship world. As part of this endeavour, we invited yet another set of passionate entrepreneurs – Akash Bansal and Priyanka Garg for an exclusive interview with us. Priyanka is an Entrepreneur, Leader, Designer and Change Enabler; and Akash is a passionate Brand Creator with a corporate experience of more than a decade behind him. They founded Maaesa Clothing in 2019 and created the opportunity to bring together hundreds of craft artists with mass-market under a marketplace model in the women's fashion segment. Let
'
s learn more about their inspiring journey, their background and their advice for our growing community!
Excerpts from our exclusive interview with Priyanka & Akash:
Talk us through your background and your journey as entrepreneurs, please;
Priyanka

: I am an economics graduate and did my diploma in development studies from LSE.
I have always been interested in the development sector and worked for some NGOs and CSO in Rajasthan on issues of last-mile energy solutions, financial inclusion of vulnerable sections, child health and malnutrition, environmental issues concerning waste management and various other deep-rooted social concerns. 
Taking the same passion further, I established Maaesa Creations as a capacity-building institute for urban slum female informal workforce, however, destiny had its own plan and after 5 years of hustle, Maaesa is one of the biggest handcrafted fashion brands in the women's e-retailing sector in India. 
Akash

: I am an engineer from NIT Jaipur and a marketing graduate from Xaviers Bhubaneswar, I am a data-centric Brand Creator. 
The passion to create an identity for an organization is where my inner motivation lies. And hence I aim to establish connections with audiences than just push sales, which leads to organic growth of the brand. I am leading Maaesa to grow at more than 100% year on year and envision to it make a household brand name.
With diversified synergies of founders, today Maaesa is connected with more than 100 grassroots artists and is growing its penetration both at the grassroots level and further in the market.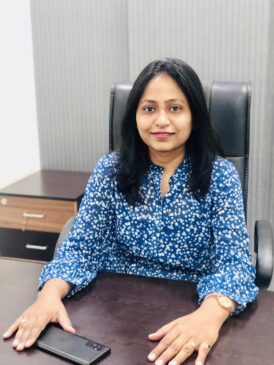 What attracts you towards entrepreneurship instead of a corporate career?
Priyanka

: A corporate career was never a pursuit, so I initiated my career in the development sector. In the initial journey itself, I realized the calling and intended to build an organization that was committed to fighting social stigmas.
Hence Maaesa was born and being able to create this bridge between the artisan workforce of Rajasthan and the mass fashion consumer market is a huge motivation to carry on this journey further.
Akash

: My aim was always to gain exposure and learn about various aspects of running an enterprise through corporate life and further move towards a self-created entity
. Interestingly as a student password to my laptop was also 'entrepreneur'. Hence it's not a newly acquired interest but was always a goal.

'

Maaesa Clothing

'

is such a unique name; talk us through more about it, please. Our audience would also love to know what kind of problem you are solving?
Maaesa is an accord of words Maa – meaning mother and Esa – Like one; which literally translates into 'like a mother'. I want to grow Maaesa with the same passion and love as mothers have for their families.
As one of the fastest-growing handcrafted fashion brands in the e-commerce space, Maaesa has taken upon the mammoth task of providing affordable handcrafted fashion as an e-retailer in the women's casual wear category.
What does your company specialize in?   
Maaesa is the fastest-growing handcrafted fashion brand in the women's casual wear category.
We are establishing a connection between more than 100 fashion artisans of Jaipur with the mass market, using the marketplace model."
Our product box is not just wide but offers unique handcrafted fashion with universal appeal.
During this COVID-19 crisis, what are the measures you have undertaken to continue your business without disruption?
We are a people-intensive business, however, we have streamlined effective backend supply chain management along with standardization of production processes, adapting to business needs post-COVID was slightly difficult.
Due to technology penetration to Tier 2 and Tier 3 cities, there was a huge upsurge in demand and we were exhilarated with the demand increment, but it took us more than 3 months to be able to manage the reactions.
How do you manage to keep going despite the challenges? What drives you?
I come from a very humble background and the struggle of my parents is something that keeps reminding me to work harder and be better every single day. It wasn
'
t easy for them to provide for the kind of education and resources I got early in my life.
So, regarding challenges that I face as an entrepreneur or a working mother or just about anything that life offers, it is the perseverance of my parents that always play a crucial role in my attitude towards a challenging situation.
Who do you believe has been the biggest source of motivation in your daily life?
We think for most entrepreneurs it is their inner motivation to be able to do something more than merely earning a livelihood. The connection that one establishes as a leader with other stakeholders is a very humbling experience.
And it
'
s the people around us and their emotions towards Maaesa that motivates us to grow Maaesa to become the biggest handcrafted fashion brand in the country.
What are some of the strategies that you believe have helped you grow as a person? 
There are a few:
(1)
An eye to see the expansive opportunities that an organization offers.
(2)
Being a visionary – One should know and plan for the future, to fuel the growth.
(3)
Process driven.
In your opinion, what are the keys to success? 
In my opinion, there isn
'
t a pre-devised formula that guarantees success, however, there are certain qualities that help you make one
'
s journey possibly successful:
>
Take well-informed risks
– It
'
s important to know your options, weigh them well and don
'
t hesitate to take risks if your confidence is in place.
>
Hustle
– It
'
s only the attitude of a go-getter that can survive in these competitive times.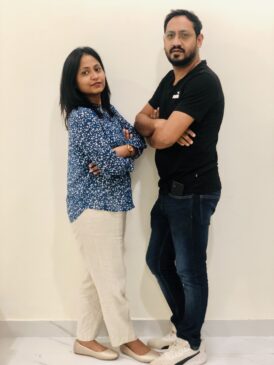 What advice would you give students and young professionals who want to have a successful career? 
Perseverance is the key. It

'

s important that one sticks to their goals and pursues the same.
No journey is without struggles, and that
'
s where the true joy of being an entrepreneur is hidden.
Follow Maaesa Clothing At: 
---
BrilliantRead is committed to bringing stories from the startup ecosystem, stories that reshape our perspective, add value to our community and be a constant source of motivation not just for our community but also for the whole ecosystem of entrepreneurs and aspiring individuals.
Note: If you have a similar story to share with our audience and would like to be featured on our online magazine, then please write to us at [email protected], we will review your story and extend an invitation to feature if it is worth publishing.