Inspirational Og Mandino Quotes
Augustine "Og" Mandino II was an American author. He wrote the bestselling book The Greatest Salesman in the World.
His books have sold over 50 million copies and have been translated into over twenty-five different languages
Here are the best Inspirational Og Mandino Quotes for all our readers:
"Failure will never overtake me if my determination to succeed is strong enough." – Og Mandino
"Always seek out the seed of triumph in every adversity." – Og Mandino
"Your only limitations are those you set up in your mind or permit others to set up for you." – Og Mandino
"Welcome every morning with a smile. Look on a new day as another gift from your Creator, another golden opportunity." – Og Mandino
"Work as though you would live forever, and live as though you would die today. Go another mile." – Og Mandino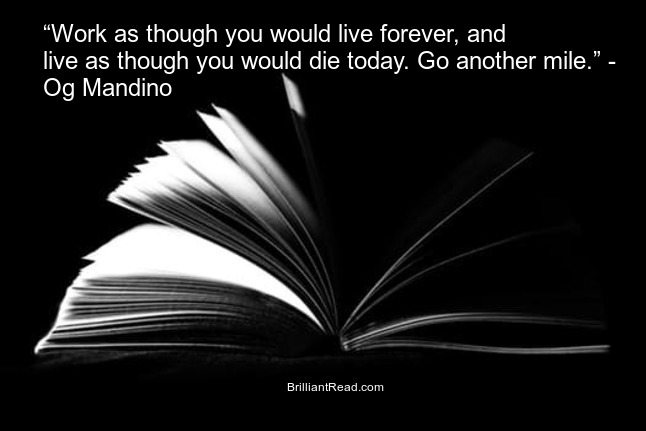 "Always do your best. What you plant now, you will harvest later." – Og Mandino
7th of 31 Motivational Og Mandino Quotes
"Beginning today, treat everyone you meet as if they were going to be dead by midnight. Your life will never be the same again." – Og Mandino
"Tomorrow is only found in the calendar of fools." – Og Mandino
"Do not listen to those who weep and complain, for heir disguise is contagious." – Og Mandino
"Make yourself so useful to other people, that they think you are irreplaceable." – Og Mandino
"A field of clay touched by the genius of man becomes a castle." – Og Mandino
"Today I will multiply my value a hundredfold." – Og Mandino
"Do all things with love." – Og Mandino
"Take the attitude of a student. Never be too big to ask questions. Never know too much to learn something new." – Og Mandino
15th of 31 Best Og Mandino Quotes
"Forget mistakes, failure,  everything except what you are going to do now and do it. Today is your lucky day!" – Og Mandino
"I will persist until I succeed." – Og Mandino
"Always render more and better service than is expected of you, no matter what your task may be" – Og Mandino Quotes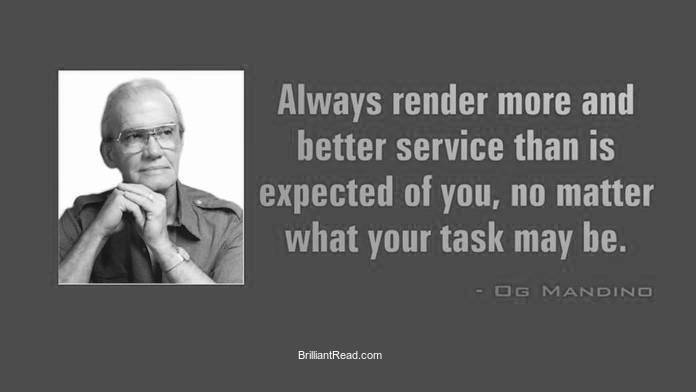 "Every defeat, every heartbreak, every loss, contains its own seed, its own lesson on how to improve your performance the next time." – Og Mandino
"I will form good habits and become their slaves." – Og Mandino
"Today I begin a new life. I will greet this day with love in my heart." – Og Mandino
21st of 31 Og Mandino quotes
"If I persist long enough I will win." – Og Mandino
"Never settle for the crumbs of life." – Og Mandino
"Only a habit can subdue another habit." – Og Mandino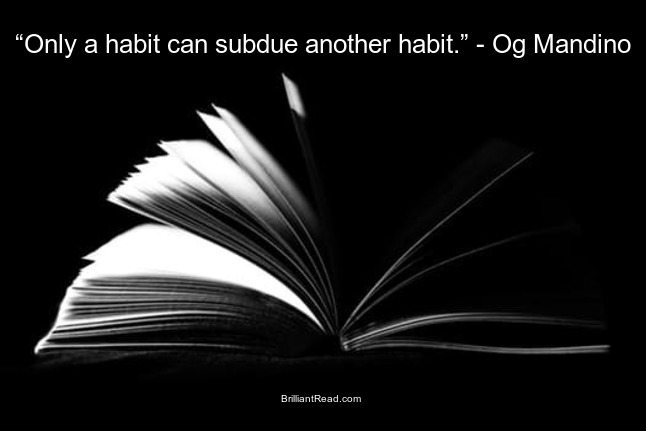 "Nothing is easier than fault-finding." Og Mandino
"True wealth is of the heart, not of the purse." – Og Mandino
"Each problem has a positive side."  – Og Mandino
27th of 31 Og Mandino Quotes
"Obstacles are necessary for success because in selling, as in all careers of importance, victory comes only after many struggles and countless defeats." – Og Mandino
"Never feel shame for trying and failing, for he who has never failed is he who has never tried." – Og Mandino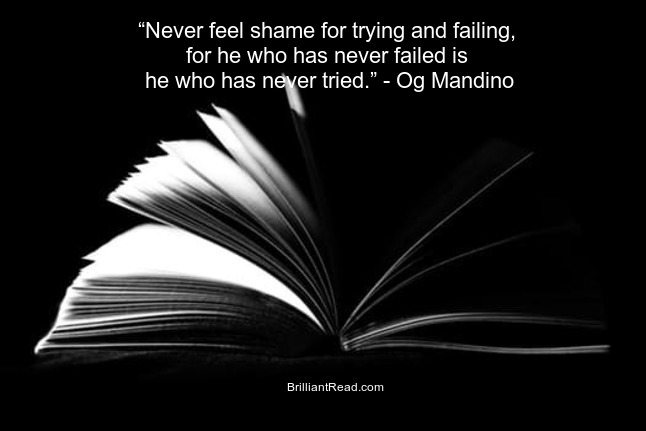 "To do anything truly worth doing, I must not stand back shivering and thinking of the cold and danger, but jump in with gusto and scramble through as well as I can." – Og Mandino
"It is those who concentrate on but one thing at a time who advance in this world. The great man or woman is the one who never steps outside his or her specialty or foolishly dissipates his or her individuality." – Og Mandino
"I need not wait for I have the power to choose my own destiny." – Og Mandino
Those were the best quotes ever by Og Mandino
Do inspire others by sharing this article with them – Thanks!
Please Subscribe BrilliantRead to receive similar content