Motivational Eric Thomas Quotes on Life, Dreams, Grind, Giving up and Success.
Eric D Thomas is an American motivational speaker, author, and minister. Speeches delivered by Eric Thomas have been widely viewed and are popular on YouTube.
Born: 
3 September 1970, Chicago, Illinois, United States
He is the voice behind most of those motivational videos you watch on Youtube.
Here are the Top 25 Eric Thomas Quotes that would change the way you look at life.
"I've got a dream that's worth more than my sleep."  – Eric Thomas
"No alarm clock needed, my passion wakes me up." – Eric Thomas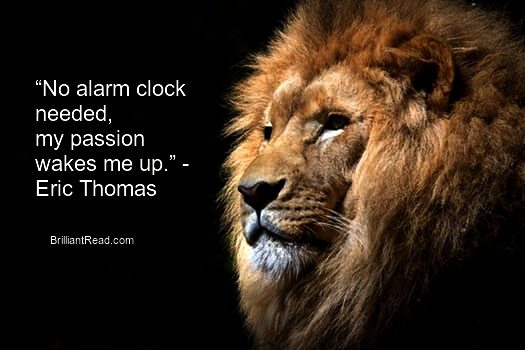 "When you want to succeed as bad as you want to breathe, then you'll be successful." – Eric Thomas
"Success is not for the weak and uncommitted. Sometimes it's gonna hurt!" – Eric Thomas
5th of Top 25 Eric Thomas Quotes
"Apply the ABC's of success to your life. Ask, Believe and Claim It." – Eric Thomas
"Things change for the better when we take responsibility for our own thoughts, decisions, and actions." – Eric Thomas
"Are you ready to sacrifice who you are, for what you will become." – Eric Thomas
"I'm gonna make the rest of my life, the best of my life." – Eric Thomas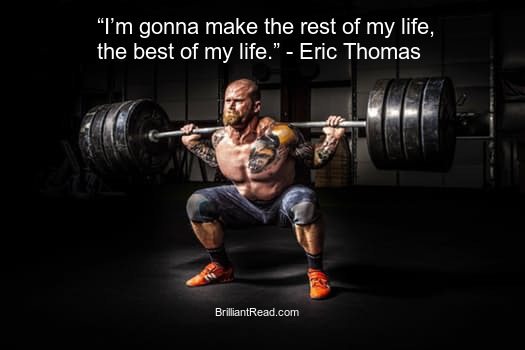 "Pain is temporary. It may last for a minute, or an hour, or a day, or even a year, but eventually it will subside and something else will take its place. If I quit, however, it will last forever." – Eric Thomas
11th of Top 25 Eric Thomas Quotes
"Let them sleep while you grind. Let them party while you work. The difference will show." – Eric Thomas
"Winners focus on winning. Losers focus on winners." – Eric Thomas
"You can't cheat the grind, it knows hows much you've invested, it won't give you nothing you haven't worked for." – Eric Thomas
"Some of you love sleep more than you love success. If you want to be successful, you gotta be willing to give up sleep. If you go to sleep, you might miss the opportunity to be successful." – Eric Thomas
"When you find your why, you find a way to make it happen." – Eric Thomas
"Desire and imagination have the potential to position a person for greatness." – Eric Thomas
17th of Top 25 Eric Thomas Quotes
"It's not who you are that holds you back, it's who you think you're not." – Eric Thomas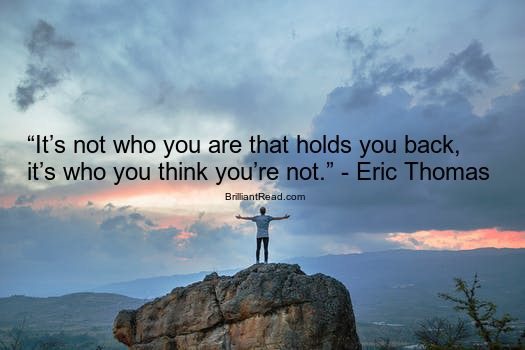 "The difference between those who succeed and fail is not taking advantage of opportunities." – Eric Thomas
"You will not experience all life has to offer you or begin to experience life at it's fullest as long as you are satisfied with mediocrity."- Eric Thomas
20th of 25 Eric Thomas Quotes
"The only way to get out of mediocrity is to keep shooting for excellence." – Eric Thomas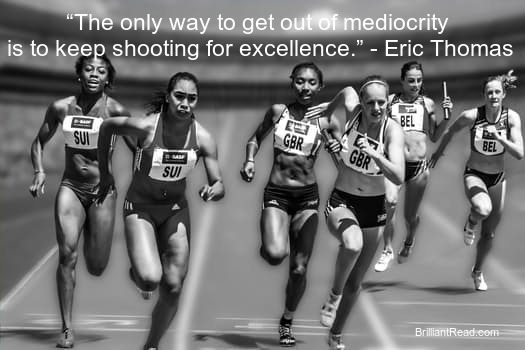 "All men are created equal, some men work harder in pre-season." – Eric Thomas
Read – 31 Best Funny Kevin Hart Quotes on Life & Love
"If you're going to go to your next level, your values are going to have to change." – Eric Thomas
"I don't ever want you to settle for another average day in your life again." – Eric Thomas
"Look in the mirror, that's your competition." – Eric Thomas
25th of Top 25 Eric Thomas Quotes
"I used my pain to push me to greatness." – Eric Thomas
Eric Thomas Motivational Speech & Bonus Quotes from his speech (text)
"Stop being average. You're not even good. You were born to be great." – Eric Thomas
"You saying you want to be great, but on the other hand you comfortable with average." – Eric Thomas
"Avoid being your own enemy." – Eric Thomas
Everybody wants to be a beast until it's time to do what real beasts do." – Eric Thomas
"Stop whining, start grinding." – Eric Thomas
"At the end of pain is the success." – Eric Thomas
"All roads that lead to success have to pass through hard work Boulevard at some point." – Eric Thomas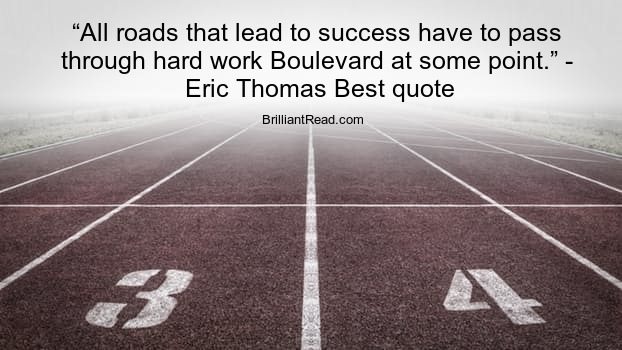 "Stop sabotaging yourself." – Eric Thomas
What you envision in your mind, how you see yourself, and how you envision the world around you is of great importance because those things become your focus." – Eric Thomas
"I used my pain to push me to greatness." – Eric Thomas
"Everybody has a dream, but not everybody has a grind." -Eric Thomas
"Only those who risk going too far can possibly find out how far one can go." – Eric Thomas
"An eagle uses the storm to reach unimaginable heights." – Eric Thomas
"Some days are harder than others to get up early and grind, but I'd rather suffer a little today than struggle the rest of my life." – Eric Thomas
"God has a purpose for your pain, a reason for your struggles and a reward for your faithfulness. Don't give up." – Eric Thomas
Both desire and imagination are stored in the mind of the individual and when stretched, both have the potential to position a person for greatness." – Eric Thomas
"Fall in love with the process and the results will come." – Eric Thomas
"Be a Lion, not a sheep" – Eric Thomas
"Sleep is the new broke. If you only have 24 hours in a day, your success is dependent upon how you spend the 24." – Eric Thomas